Fleet Magazine March 2021 Feature: National Truck & Van Rental – Providing Service levels above and beyond
The following article is an interview by Fleet magazine with our Managing Director, Graham Kelly on our premium customer service and looking to the future of NTVR and the truck rental industry.

In existence for over forty years and an integral part of the Irish transport landscape, National Truck & Van Rental is synonymous with vehicle hire. For many, it is the first name that comes to mind then the need to hire a commercial vehicle arises.
Founded by Jim Byrne in 1980 as National Truck Rental, the company has always done far more than simply rent trucks, evolving over the decades to meet changing customer needs. One of the major changes occurred in 2018 when the business was taken over by the Johnson & Perrot Motor Group. Since then the company has been rebranded as National Truck & Van Rental (NTVR) and has launched a new dynamic livery which is carried across the firm's fleet of over 1,000 vehicles.
The company offers a fleet to meet its customer's requirements across all weight classes, from the smallest of car derived vans to full-spec 46-tonne tractor-units. There are a total of 10 commercial vehicle groups represented within the NTVR fleet, and within these groups are a wide range of body types, from standard panel vans to high-cube box bodies and temperature controlled units. The same body types are available across the other weight classes in both 4x2 and 6x2 rigid truck configurations.
Importantly all vehicle sizes are available with tail-lifts and can be customised with racking and load restraints. Also, a customer can specify a vehicle with their own livery or an alternative design for a particular client, product placement, or promotion.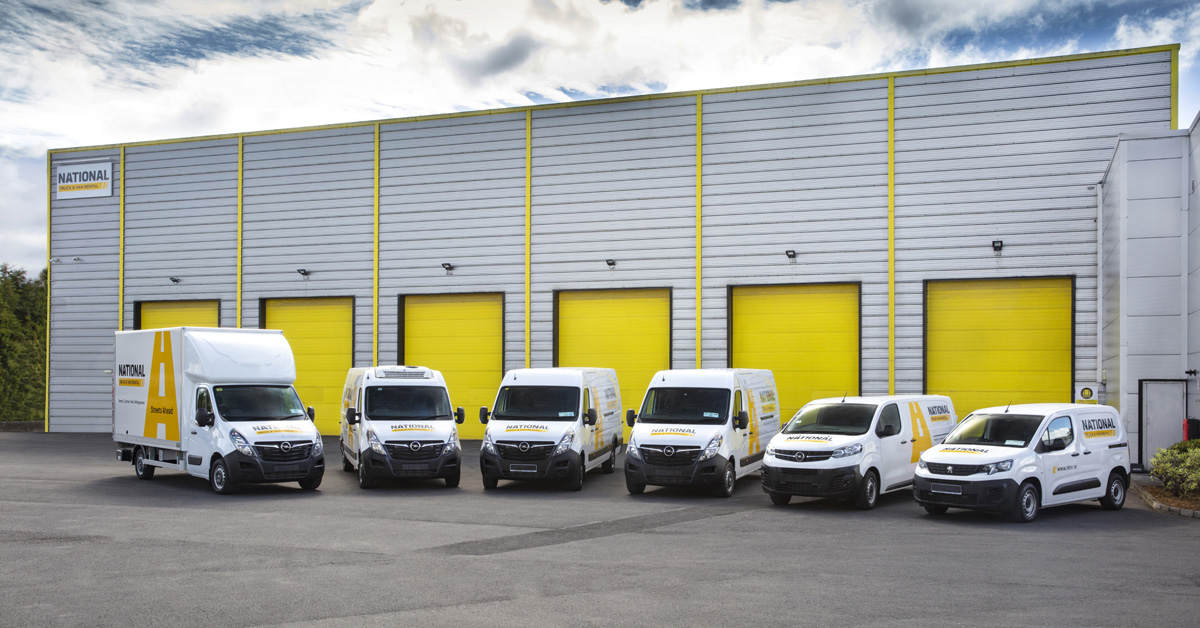 Keeping pace with customers' needs is a vital aspect of the success of any business. However, in the vehicle hire sector and especially in the spot hire segment, the customer may call because they have a problem they need to get solved quickly. In such a situation, if you don't have the right vehicle when they call, they may quickly move on. Graham Kelly, Managing Director at NTVR is confident that NTVR can provide a suitable vehicle for any customer at short notice. Certainly the spot hire of niche body types will take more time, although with longer term and contract hire deals there is time to tailor vehicles to the customers' needs and cater to their particular business.
"If the customer needs a particular type of tail-lift, a dual evaporator, or red seat-belts - that is no problem, we can arrange that," Graham said. For some businesses, these might appear to be minor details, though for others they are vital. "There are great benefits for the operator in opting for contract hire, especially for medium to large size businesses as many of these can be time-poor in their offices. By partnering with NTVR a company can be sure that the fleet side of the business is sorted." This includes everything from complete maintenance and repair to the important safety issues of scheduled roadworthiness checks and annual CVRT testing. Additionally, with locations in Cork and Dublin, NTVR provides an assured nationwide backup service, dealing National Truck & Van Rental – Providing Service levels above and beyond with all the recognised vehicle brands to ensure the same OEM backup. This covers not only the vehicle; it also extends to vehicle ancillaries and even to tyres.
The flexibility and experience inherent in NTVR means that the company can react quickly if, for example, a customer has an increased or decreased demand for vehicles. The past year has highlighted many issues for companies and arguably for the next twelve months at least, the business landscape is uncertain. Being able to change vehicles and adapt to customer's needs is vital if transport operators are to remain in business. Management must consider how the current business climate is affecting not only their customer, and their customer's customers, and how that may impact on the company. This is where NTVR can be of immense assistance, as it has the experience and can advise on the best choice of vehicle from a broad range of options. This flexibility is what is necessary for all businesses moving forward and being able to adapt the client's vehicle fleet is a pivotal part of that equation.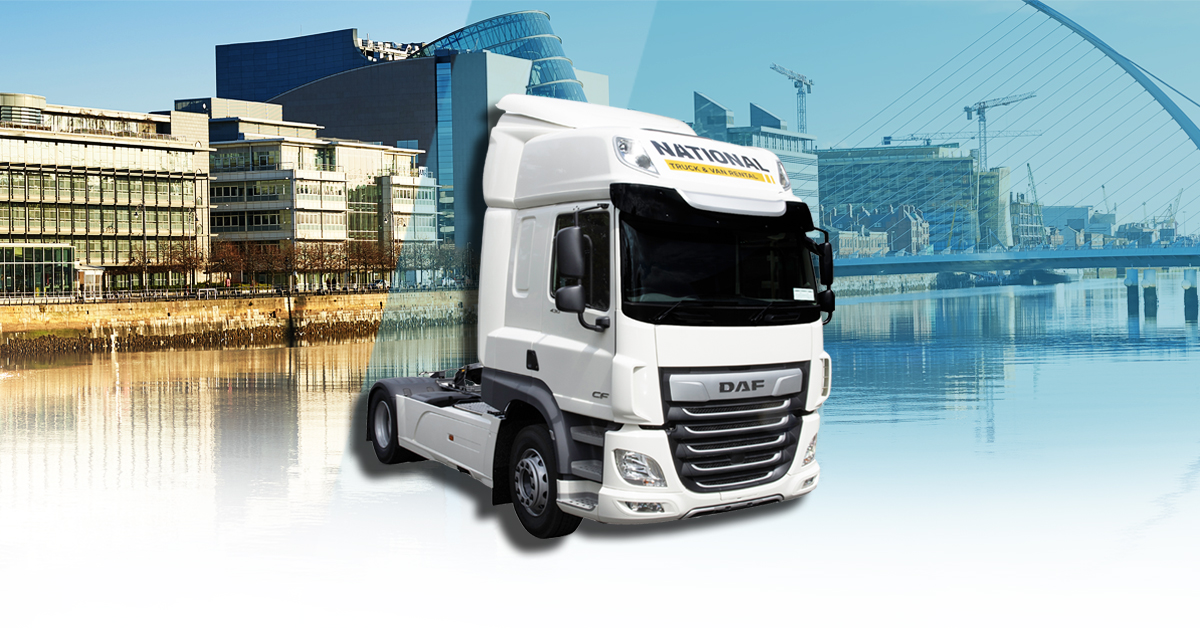 One recent example of change, and one that is still evolving, is the area of online delivery which has created a demand for light delivery vehicles. While the steady growth of online retail was predicted, no one was expecting the explosion in demand for goods ordered online over the last year as a result of the various lockdowns. Noting that demand has to some degree levelled off, Graham added: "We have not closed for a single day during the current Covid-19 crisis. We have actually been working right through, especially in looking after the increased demand from the Healthcare, Pharmaceutical and food services." This is a clear example of how quickly NTVR can respond to its customers, and answering the customer queries is something Graham is proud of. "Our phones are managed 24/7 and anyone who rings gets to speak directly to NTVR staff who can deal with their query - we don't use call centres," he added.
This ethos of being available for the customer is paramount for Graham: "It's all about the service, and we will get what the customer wants. We can tailor a package to include any major vehicle manufacturer and individual specification."
NVTR has also investigated the potential of Electric Vehicles (EV) and notes the general increase of interest. "There is some interest in the commercial sector, particularly with the smaller vehicles which are currently viable options," says Graham. He is also quick to point out that if a customer wanted to go ahead with EVs, NVTR would be happy to work with them. "We continue to monitor changes and developments in the industry."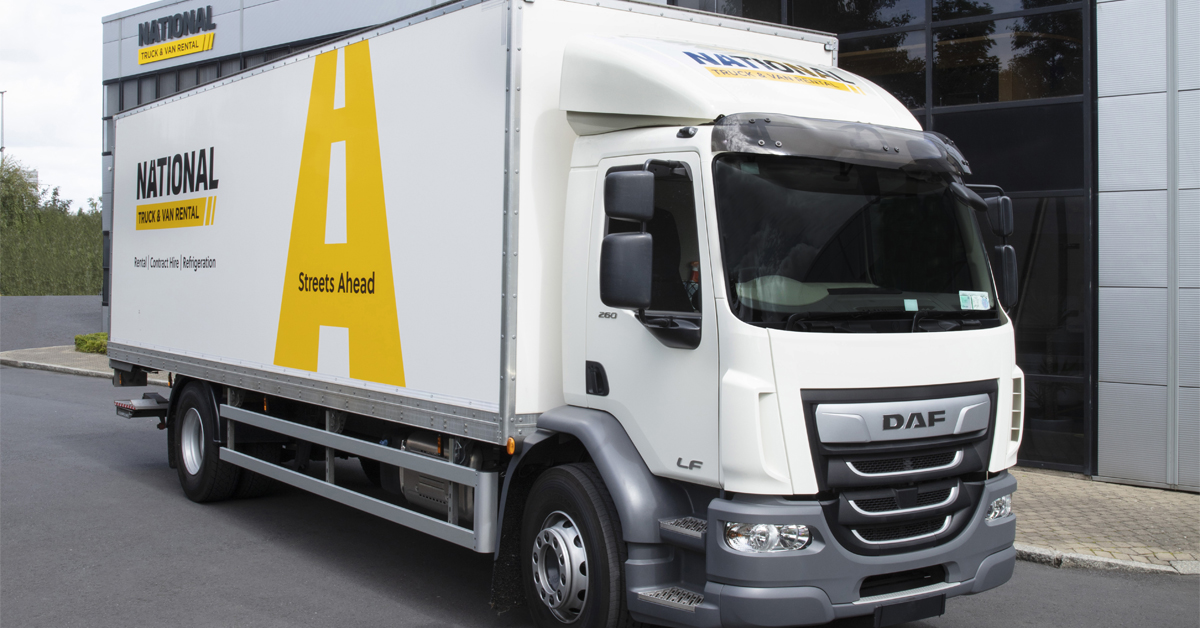 Another example of expansion is the introduction of a new vehicle group - the 14-tonne rigid. This has come about from NTVR listening to its customers and realising a need for a vehicle between the normal weight segments of 7.5 and 18 tonnes. Graham feels that city and urban distribution is not getting any easier, and a slightly smaller and more manoeuvrable vehicle will suit many operators.

It has always been the case in Ireland that one only hired anything when absolutely required, a premise that applied to anything and everything from tools to vehicles to houses. However, that has changed and the idea of having an asset on the balance sheet is not always a good thing. The volatile dynamics of business means that what may be an asset today can suddenly become a liability tomorrow, and companies must remain flexible. Having one set amount to pay each month can offer great peace of mind in these turbulent times.
With such a wealth of experience there is very little that Graham Kelly and the team at NTVR have not come across. They realise that the business is all about service, and investing the time and effort to ensure that the customer benefits from NTVR's experience. Graham and the team at NTVR deliver an all-encompassing service, one that goes above and beyond.