Accessories for Your Truck or Van Hire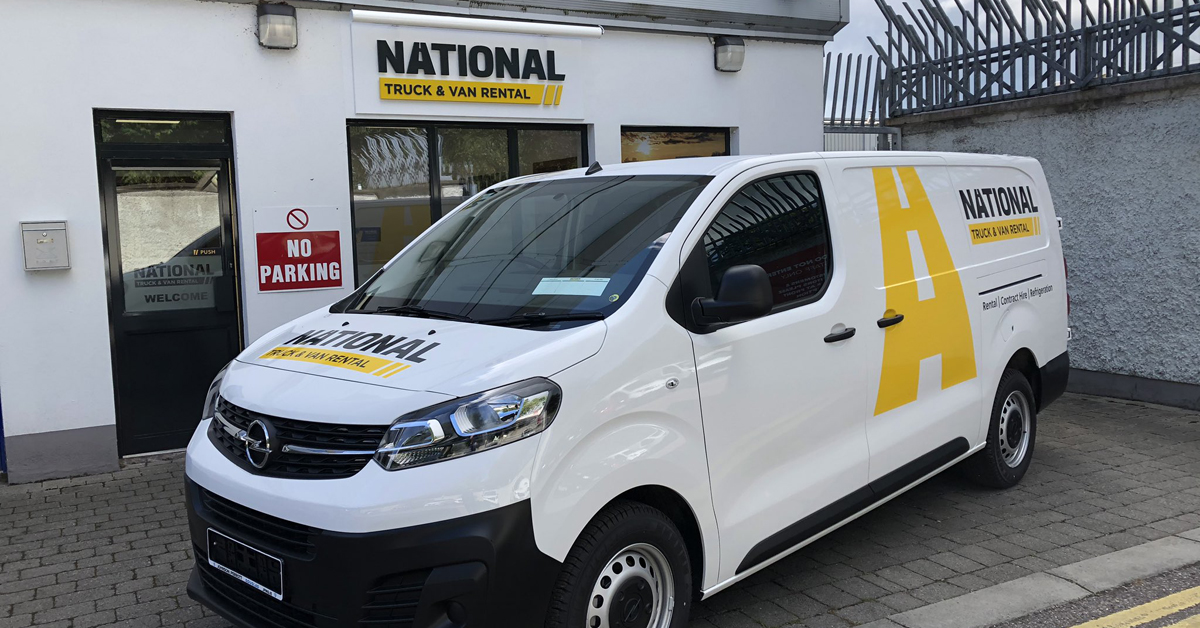 Tips to Select Accessories with Your NTVR Van Rental in Dublin
Whether you are moving your home or business, you want to ensure that the transfer of your personal or official belongings is carried out:
Safely - No breakage of fragile items
Efficiently - No multiple trips back and forth between the old location and new
On-time - No delays in packing or transit times
The thought of packing up years of stuff into boxes and reorganising it at a new place can be quite daunting. Additionally, you have to decide who you can trust, especially with delicate items or memorabilia that you may have collected over the years. This is where National Truck & Van Rental's van hire service in Dublin fits in. Instead of relying on an external vendor or coNTVRactor for your move, you can take advantage of our huge fleet of vans and trucks for your house or office move in Dublin. With numerous, affordable rental plans, clean and well-maintained vehicles and a highly-experienced van rental team, we can meet a wide range of transportation requirements related to any move.
While hiring a van is an excellent option to personally oversee all aspects of your move, proper planning will go a long way in making the transition smooth and successful. Secure the right-sized van or truck to maximise the load capacity and minimise the number of trips. Once you have shortlisted the vehicle size and rental plan, think about how to reduce your packing and loading hassles by using suitable moving accessories.
Tips for Selecting the Right Moving Accessories
While moving to a new house or place of business, you must take into consideration three key logistical aspects; packing, loading and transportation. Here are a few moving accessories that could help with better organisation and a hassle-free move.
Packing: There will be no shortage of fragile or delicate items in your home or office. In fact, from family heirlooms to mementos from your travels, glass accessories, crockery, artwork, or awards and trophies won by you or your business, there may be several delicate items that are close to your heart. In order to protect these possessions and ensure that there is no damage during transportation, you must:

Enclose them in bubble wrap. Purchase enough rolls to cover all your fragile items. At NTVR you can buy them for €35.00 per 100mtr roll, plus VAT.

Also use other packing materials or covers that restrict the items from moving inside the boxes, or protect specific items, such as electronic screens.

Loading: Loading the packed boxes into your rental van will come with its own set of challenges.

If you have to navigate stairs, odd corners or awkward spaces, make your life easier by bringing in a hand trolley. Hire trolleys from €5.00 per day, plus VAT from NTVR and take a bulk of the weight off your shoulders.

If you have bulky furniture items, large office appliances, or other heavy goods that you may struggle to load into your van rental, consider hiring a vehicle that comes with a hydraulic tail lift. Although friends, family members or colleagues may be around to help, you will thank yourself later for adding this smart accessory to your logistics. While making your van hire booking at NTVR, explore our range of Mini Movers, Midi Movers and Super Movers that come fitted with the hydraulic tail lift. We have varying tail lift sizes, ranging from 750 kilograms to 2,000 kilograms.
Secure the Right Van and Accessories for Your Move in Dublin
Choosing the right van or truck and moving accessories can help you eliminate a majority of the hassles associated with packing, loading and moving. Before you book a rental van for your home or office move in Dublin, get expert guidance from the van hire team at National Truck Rental.
To know more about our van rental plans and moving accessories, please call our friendly rental team or fill out our online enquiry form and one of our representatives will get in touch with you shortly.