Best Van/Truck HIre Fleet for Your Business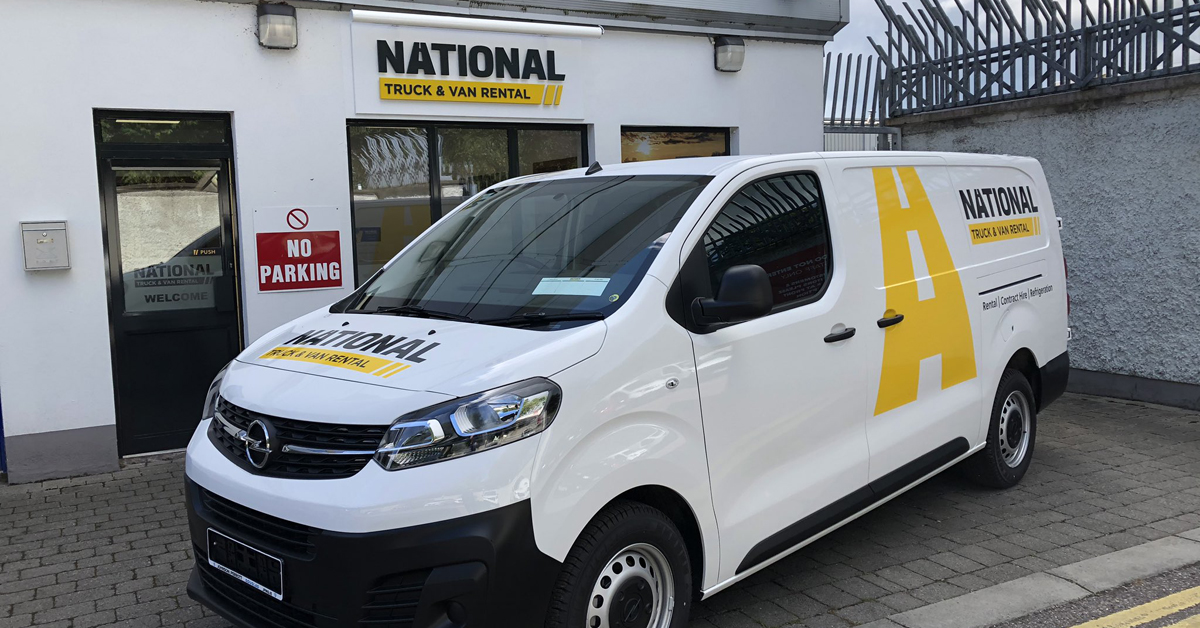 NTVR's Van Hire Team Offers Cost-Effective Suggestions
If your Dublin business requires vans or trucks to move supplies or organise deliveries, you will surely have considered the pros and cons of acquiring your own fleet, versus using a van hire service. Have you narrowed down your choices and decided to rent vans, instead of buying them? Congratulations! You have already made a cost-effective decision that will strengthen your business, expand your reach and keep your customers happy. However, have you considered all the aspects of building the right-sized van rental fleet?
At National Truck & Van Rental (NTVR), we have years of experience in catering to the van hire requirements of a multi-industry client base. Our friendly and knowledgeable team shares some insights on how to select the ideal fleet size, while renting vans for your business.
Key Considerations for Selecting Your Van Rental Fleet Size
A van rental service is usually more economical than the cost and complexities of maintaining an in-house fleet. However, what is the optimum number of rental vans and trucks that should be at your disposal, in order to meet business demands in a timely manner? Over-hiring will impact your operational expenses and eat into your profit margins, whereas, under-hiring could mean losing out on precious business that comes in at short notice. Hence, as business owners or logistics managers, how will you create the right-sized fleet while keeping your transportation costs low?
Here are some aspects to consider:
Frequency of Requirement: How often will you need the van hire service? Do you have seasonal variations, or a sudden surge in demand? Does your business require transportation daily, weekly, on weekends, or a few times a month?
Capacity Utilisation: What is your usual transportation load? Do you handle bulky items that need large-sized vehicles? For example, you may want to consider adding only large-capacity vehicles, such as NTVR's Super Mover to your fleet. These can help you minimise the number of trips and achieve fast, efficient deliveries.
Special Requirements: Depending on the nature of your business, you may have varying requirements to move your goods and products consistently and on-time. For example:

Caterers, florists and other such businesses may need refrigerated vehicles

Businesses handling large, odd-sized items may benefit from a hydraulic tail-lift, while loading the goods.

Those using the van rental for long-distance trips may want a sleeper cabin fitted for the comfort of their delivery team.
The frequency of usage, load capacity and other business-specific customisations will help you decide the number and size of the vans in your fleet, the van rental accessories you wish to add, and the contract hire plans that best meet your requirements.
Cost-Effective Van Hire for Your Dublin Business Transportation Needs
There are many advantages of building a van rental fleet to manage your business transportation needs. From need-based hiring plans and on-demand fleet top-ups, to business tax deductions and low capital costs, you will enjoy several operational and financial benefits by hiring a fleet of vans and trucks for your Dublin business.
At NTVR, we help you reduce delivery costs and increase operational efficiencies by addressing all aspects of your transportation requirements.
A range of flexible, reliable vehicles with varying holding capacities and specialised fittings and accessories, customised to your requirements.
Extensive choice of contract hire and leasing plans, including built-in benefits, such as vehicle insurance, maintenance and replacement.
Capability to provide additional vehicles at short notice and at reduced rates, to help you meet sudden surges in business demands.
Consolidated invoicing and payroll savings on fleet management.
Expert advice on vehicle and plan selection, including creation of an ongoing fleet that matches your business requirements and budget.
Build a reliable, affordable and cost-effective fleet of rental vans and trucks for your Dublin business through NTVR. Call us to learn more about our contract rental plans, or write to us online.