Budgeting for 2023? Consider Rental Trucks and Vans to Minimise Your Operational Expenses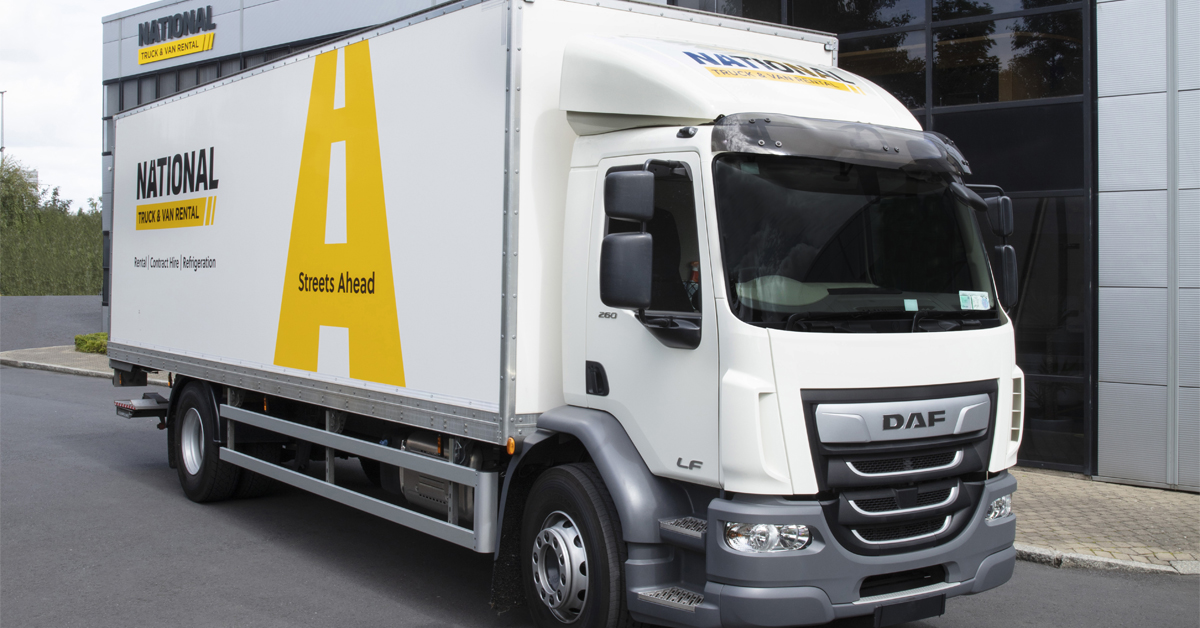 Contract Van Hire Industry Trends in 2023
Developments in the Van Rental Industry and How they Impact Your Business
Every major industry around the world is impacted by the 3 key drivers of change - increasing population, growing concern over environmental issues and rapid technological advancement. The vehicle industry is no exception. A recent report by Mordor Intelligence indicates that the vehicle rental market in Europe is likely to register a CAGR of about 6.23%, during the forecast period (2019-2024). There are several factors enabling this positive growth. The good news is that the most significant changes in the automotive sector overall and the contract van hire industry are positive ones that your Dublin business can benefit from in 2023, and beyond.
Van Hire Industry in 2023 | What's Changed and How it Helps You
At National Truck and Van Rental, we take pride in our extensive fleet of top-notch vans and trucks that meet our customers' transportation needs. No matter what size or type of vehicle you need and the features you're looking for when you rent a van from us, we have what you need. But beyond supplying quality rental vehicles, we also strive to keep you informed of government regulations, new technologies, improved fleet management services, and other important industry changes that impact the way you conduct your business.
Let's examine some of the key trends in the contract van hire industry in 2023 and why they signal cost saving, efficiency, speed and business improvement for companies that choose to take advantage of these trends.
Increased Tourism Brings Greater Business Opportunities: As a fast-growing sector in the EU, the impact of tourism is felt across the region, including in Ireland. "It is a growing sector and key to the economy, as it generates more than 5% of the GDP of the European Union. (report: Mordor Intelligence) While it means more employment, social development and growth for the economy as a whole, for your Dublin business, it means new opportunities to serve visiting populations. Players in the van rental industry are bringing in new vehicles and better services to meet this spike in demand. As you focus on enhancing your product and service portfolio, you can rest easy knowing that you do not need to spend a fortune on buying and maintaining vehicles. It's easy to rent a van, as and when you need it. NTVR has van rentals to serve every need and our contract hire service is easy and affordable.
The Good and Bad of Brexit: The Brexit vote has brought on a range of negative twists for the automotive industry. Factory closures causing loss of employment and surcharges on new vehicles due to expected rising costs of business, are only some of these unfortunate outcomes. While all of this has made new vehicle purchase more expensive, the vehicle leasing industry has experienced positive growth. In fact, a report by Technavio predicts that the global car leasing market size will grow by 14.63 million units during 2019-2023. This will translate to progress at a CAGR of close to 14% during the forecast period. As a leading player in the region's van hire industry, NTVR is delighted to serve more customers through its 2 locations in Dublin and Cork.
More Green Initiatives : There is a move to reduce carbon footprints and be more environmentally responsible. With fewer companies owning and maintaining fleets, vehicle leasing companies are incentivised to enhance their fleets with electric vehicles and hybrids. Advanced technological innovations have made self-driving cars, artificial intelligence powered vans with "smart" features, and better safety features available in newer vehicles. Rather than spend money on repairing and maintaining older vans, it makes better sense to lease newer vehicles.
Company-owned fleets on the decline: With growing traffic congestion and pollution on the roads, ride-sharing services are gaining popularity. Many companies are leaning favourably towards coNTVRact van hires to keep costs low and do their bit to reduce vehicular traffic. If you are a growing business and need vehicles to serve your customers, think smart and rent a van instead of buying one. You can choose from a range of rental trucks and vans and enjoy all the perks of contract van hire. Don't just take our word for it; hear it from one of our long-standing customers, Alltrans Ltd.
It's a new decade. Think new ideas to make your Dublin business more cost-effective, efficient, and profitable in 2023. Contract van hire is a winning idea to consider.
To know more about our attractive van hire plans in Dublin, please call us or fill out our online enquiry form. Our representative will get in touch with you shortly.