Contract Hire with Businesses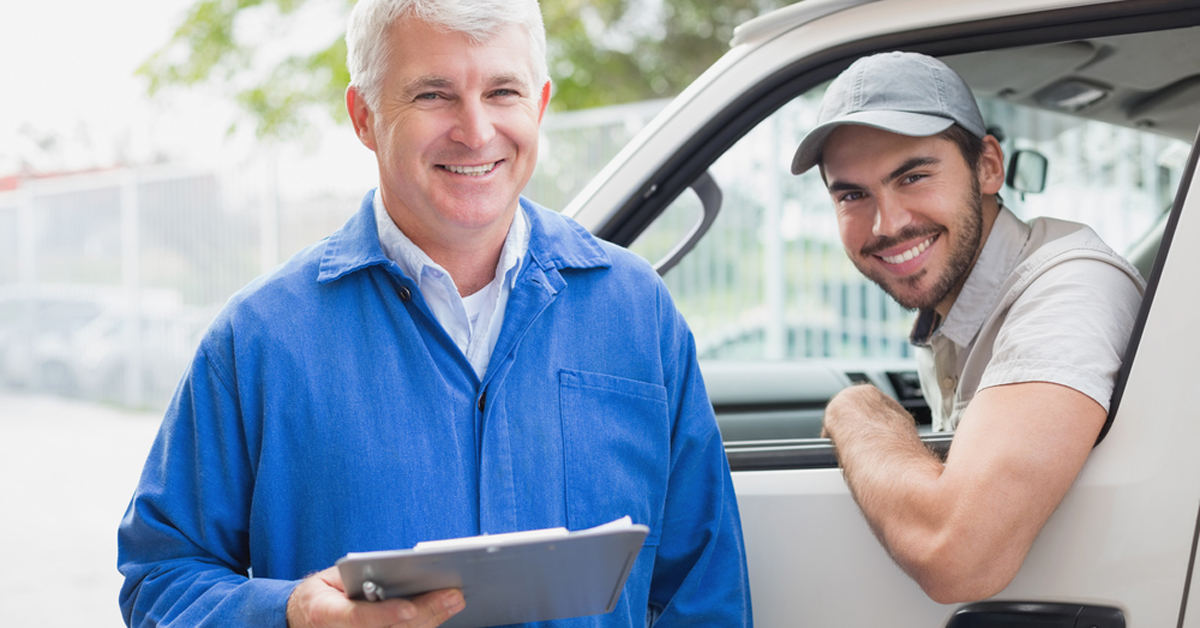 Schedule Your Commercial Van or Truck Rentals for the Year
When it comes to businesses of all sizes and across industries, planning is directly linked to success. From finances to employees to marketing to events, and everything in between, having a vision of where you are going and how you will get there is crucial for meeting business objectives. If you are in the planning stages for the New Year, it can be overwhelming to find access to the services you need. Especially if you need those services with flexible payment options and during short or long-term periods. If your company has transportation requirements, and does not want to deal with the expense or commitment of owning commercial vehicles, consider working with National Truck & Van Rental.
We offer numerous van and truck rental options that are specifically designed to support small businesses as they grow, develop, and change. Whether you require a few extra vehicles to supplement your existing fleet during high seasonal demand, or are testing your business for scale and operations, we have van and truck rentals that will support and boost your company's success.
Advantages of Contract Hire and Leasing for Small Businesses
From single vans to multiple trucks, you may be trying to calculate the benefits of contract hire and leasing options for transportation. Consider the following benefits and contact our experienced team today to tell us more about your operations and challenges. We can recommend a vehicle type to fit your unique application and work out a contract hire package that delivers convenience and efficiency for your organization.
Factor in these benefits when considering contract truck or van hire from National Truck & Van Rental:
Maintenance and Repairs: The mounting expense of an aging transportation fleet can be a lot for a small company to handle. Instead of wasting time, resources, and money dedicated to maintenance and repairs of vehicles that should be supporting your company's other operations, get a van or truck lease. Our team can take care of routine maintenance by trusted auto technicians and provide necessary repairs. We can also schedule convenient regular tyre replacements.
Reduced Rates for Additional Vehicles: As you look at the calendar, you may be looking for ways to get ahead, especially for busy seasons. Even if that peak period does not arrive for another twelve months for your business, scheduling additional transportation options and backup is a great way to remain ahead of the curve. National Truck & Van Rental can provide a reduced rate on additional vehicles for peak periods and seasonal demand for those who have a contract hire plan in place.
Insurance: In addition to convenient and comprehensive van rental insurance options, we also provide a free replacement vehicle if a breakdown ever occurs. That means you can rest assured that business will continue to operate smoothly, even when the unexpected happens.
Savings: Keep more capital available for big plans, expansions, or other necessary costs with the relatively low expense associated with a contract hire plan, van rental, or short-term truck hire. With a full picture of your transportation budget, without hidden fees or extra costs, you can dedicate more funds to other aspects of the products and services your company provides.
Flexibility and Expertise: We will work with you to find the perfect van or truck for your particular business application. We have refrigerated vans available and can help you optimize your fleet in order to make it work for your operations.
Rent a Van or Get a Custom Contract Hire Plan for Your Commercial Transportation
Work with National Truck & Van Rental to define a tailored and affordable commercial vehicle rental that supports your business objectives for the year. Learn about our current Special Offers or contact our team to learn more about creating a fleet. You can temporarily rent a van today to make your company instantly more efficient.
Call us or fill out the enquiry form to learn out more about contract hire plans for local businesses and a customer care representative will get in touch shortly.