Top Reviews for National Truck & Van Rental Van Hire in Dublin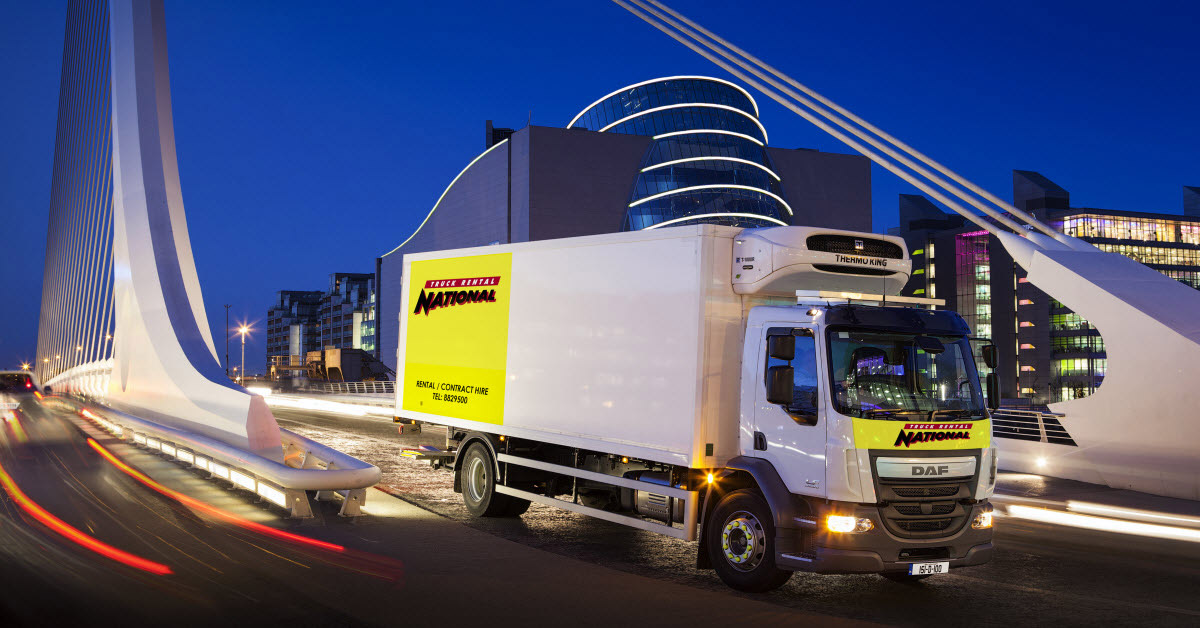 Business Van Hire Customers Give us Top Reviews
—
What Customers Have to Say When they Rent a Van in Dublin from Us
When you need a van hire, you want the very best service, reliable vans, and a team of moving experts ready to assist you. How do you assess whether the company you are considering is going to provide you with those items and services? Naturally, as is the norm nowadays, to ensure you have picked the right service, you turn to their reviews online. At National Truck & Van Rental, we have over 100 reviews on our website from past customers that are pleased with our services. In fact, we carry a 4.9 out of 5 rating and work hard to retain it!
What Do Customers Have to Say about NTVR's Van Hire Service in Dublin?
NTVR regularly receives reviews from individuals and businesses that use our vans to move their homes, offices, clubs, and more.
Here are just a few highlights from reviews we have received in the past:
Fantastic Experience and NTVR Professionalism: John Kelly from Data Structures Ireland used our Midi Mover to move sections of masts for his business. In his review, he says "Our experience with National Truck & Van Rental was fantastic…We, and our client are so grateful for the professionalism of National Truck & Van Rental."
Excellent Service and Experience: Dermot Kelly rented a Renault Master to move a house. In the review Kelly says, "The vehicle was spotless inside and out, in perfect condition…Everything was clearly explained so I understood all I needed to know…I give five-star rating for this excellent service. I had an excellent customer experience from beginning to end…"
Excellent Customer Service and Value: Jimmy decided to rent a van in Dublin in April 2017. His review says "Great customer service and best value in town. I have been using National Truck & Van Rental for the last few months and I would highly recommend their services."
Prompt, Courteous and Even a Discount!: Printbox Ireland decided to rent a van in Dublin from us and they were pleasantly surprised: "Our first time with National Truck & Van Rental felt like we have been using their service for a long time! Made a phone call and got a quick call back to say the vehicle was available. Within minutes of arrival at their office, after completing the easy paper work, the Mini Mover was ready. We were even given a discount for returning the van earlier. We will certainly use their service again."
Vehicle Condition: NTVR takes prides in our quality vehicles, and Harry rented a van from us in March 2017. In his review, he says, "Excellent service. Competitive price. Ease of booking, collection, and return. Nearly new vehicle in excellent Would definitely use again and highly recommend to others."
Helpful Staff: When you rent a van in Dublin from NTVR, our staff takes the time to explain the process and how to safely and efficiently use your van. Olaniyi shares her experience from September 2016: "My experience with the service is exceptional. The staff was very helpful in explaining the process and I recommend this service very highly to anyone who is in need of services provided by National Truck & Van Rental."
Read More Reviews from Our Past Customers and Order Your Van Hire in Dublin Today
National Truck & Van Rental is the leader in customer service, high-quality vans, and moving accessories. We pride ourselves on providing our clients with trucks in top-notch condition, and our customer service team is here to answer all your questions. Read more
reviews from past customers
on our website, or familiarise yourself with our
latest specials
to rent a van in Dublin at a discount.
Book your van hire in Dublin for your home, office, or business needs from National Truck & Van Rental today. Complete our
enquiry form
, and one of our customer service team members will be in touch quickly with answers to your questions.