Hiring a Truck or Van During Summertime - What Your Business Needs to Know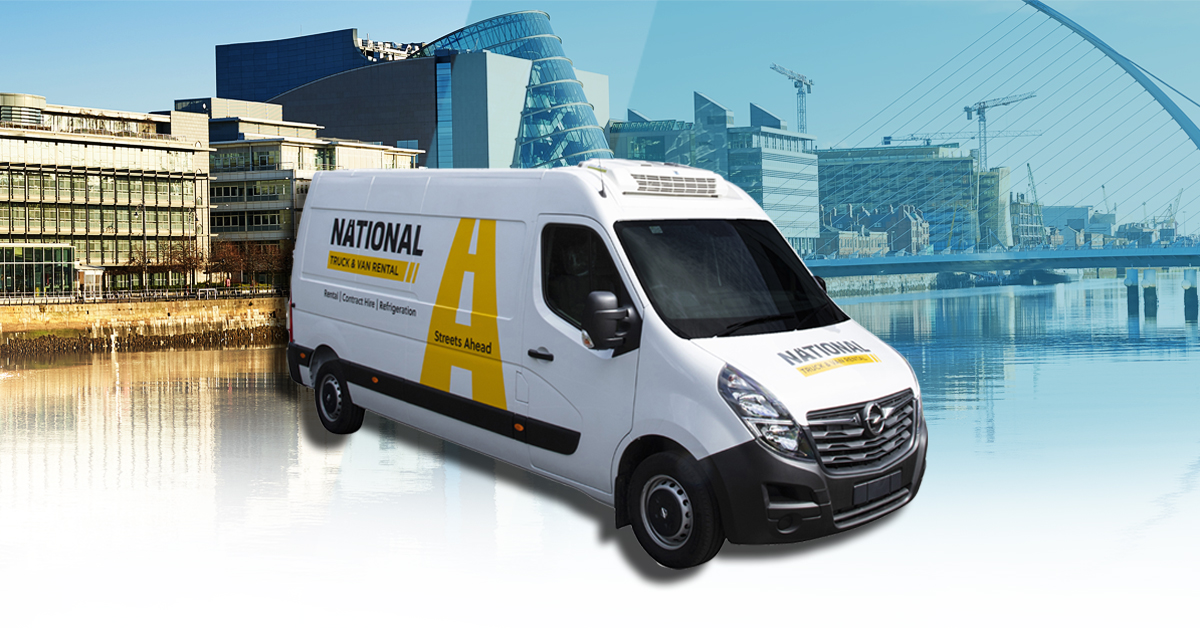 Turn Up the Heat on Business in Dublin with an Efficient Van Hire Service
The Irish summer is the time for local businesses to shine bright. The warm weather heralds an upsurge in some activities. A surge in your business this summer could mean more time on the road, for you and your team. Sometimes they may be carrying a huge volume of goods, while other times, they may simply need a reliable van to transport items at controlled temperatures. Are you ready to take on the load?
When business demands increase, so does the accompanying stress to meet your commitments on time. It takes just one vehicle breakdown to disrupt your efforts and bring business to a grinding halt.
At National Truck & Van Rental (NTVR), we offer an array of vehicles in Dublin to make the hectic pace of summer business stress-free and smooth for you. Hire a van of your choice from our fleet of high quality vehicles at affordable rates. We offer tailored transport solutions for any business - big, medium or small, for any period of time. Don't wait until business gets really busy! Our rentals move fast, so book your van today.
7 Ways NTVR Van Hire Services Help Your Seasonal Business in Dublin
Our fleet includes a variety of vehicles and we also provide support services to ease the stress of transporting a broad range of goods during peak season. Anxious about meeting your busy summer schedule? Consider these top reasons to hire a van from NTVR:
Variety of Vehicles: Whether you need a refrigerated van to transport food and beverages for summer events or stage equipment for your concert series, we have the right vehicle for you.
Roadside Assistance: We provide roadside assistance for emergency breakdowns, so your customers are not affected even when you are.
Spacious Interiors: Our spacious vans allow a variety of items to be transported easily without damage. From ice cream freezers to water dispensers, food containers, band instruments, stage props, sports equipment, and more, you'll have enough room for it all.
Hydraulic Tail-Lift: Fitted with hydraulic tail-lifts, you will find loading and unloading easy and hassle-free.
Replacement Vehicles: We offer replacement vans and trucks to haul you out of unexpected emergencies and ensure you reach your destination on time.
Class B License: You can drive our vans on a regular Class-B license, so you will not need to look for a commercial vehicle driver. Just get behind the wheel and drive off!

Refrigerated Vans: We have a variety of cost-effective refrigerated vans fitted with plug-in standby units to transport chilled goods in optimal condition:
Midi Mover: Fitted with a Thermo King TS500 refrigeration unit to maintain exceptionally low sub-zero temperatures for frozen foods.
Large Van: Fitted with a Thermo King V3000 refrigeration unit to maintain moderately low temperatures for chilled foods.
Super Mover: Fitted with a TS500 from Thermo King to help maintain cabin temperatures of minus 20 degrees and enough space to store bulk produce at frozen temperatures.
Run Your Summer Business without Speedbumps
Your high season should bring in greater profitability and success without hurdles such as lack of transport or faulty vehicles. National Truck & Van Rental has a team of experts to guide your van rental decisions. Whether you need an extra-large vehicle, refrigerated vans, a small replacement van at short notice, or a Super Mover, we can help.
Keep your summer business shining bright. Fill out our enquiry form to have one of our representatives get in touch with you shortly.