Need a Quick Van Hire? Look No Further Than Us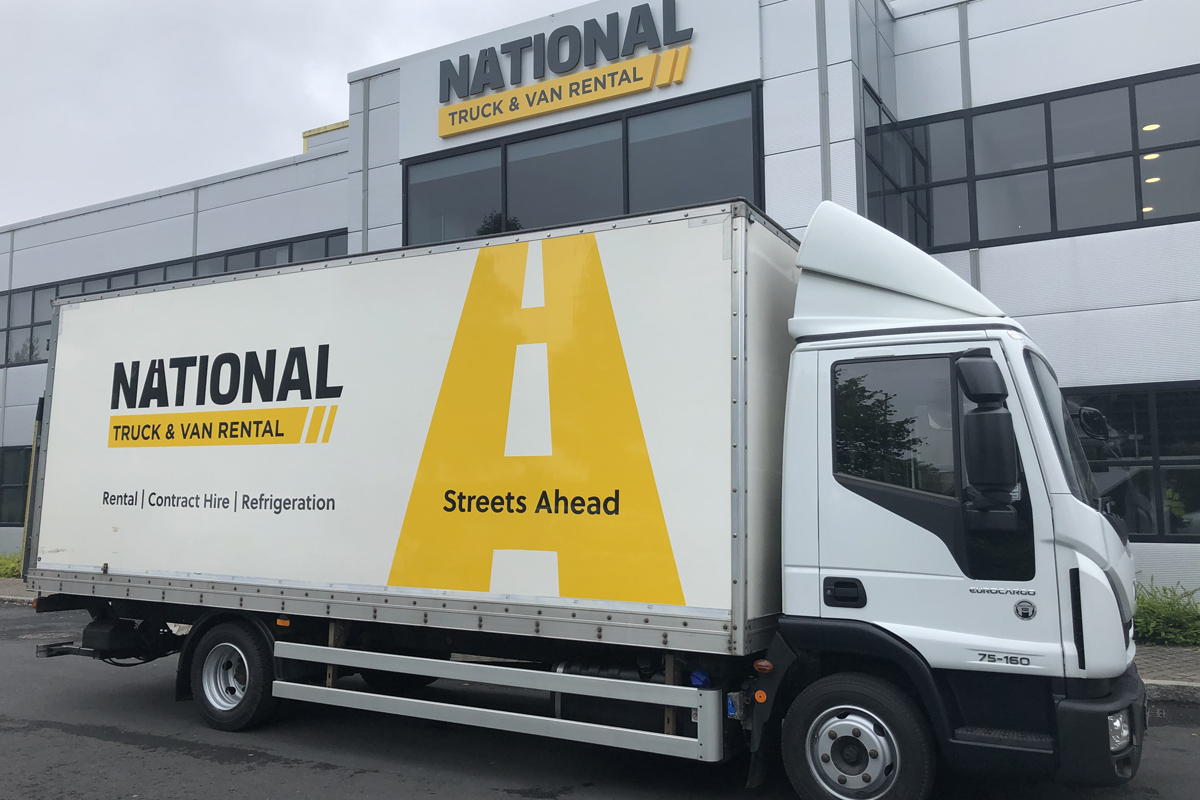 Utilise Van Hire to Meet the Needs of Your Business
The need for van hire in Dublin is certainly not limited to people moving to a new house. Numerous businesses require short term and long term use of vehicles from the fleet at National Truck & Van Rental.
If you are a new start-up, a small business, or a large company, you could benefit from having access to transportation when you require it. Perhaps you have a busy theatre group or a moving film crew and artists who need to get to places in comfort and without any stress. No matter what the reason might be, when you need transport for your business, you will probably want it as soon as possible.
Occasions When Van Hire in Dublin Might Be Necessary
Whether you operate a floral shop, a hotel, restaurant, or a bakery, your business may require a transport vehicle for an array of reasons. In fact, we are happy to say that no request is too bizarre for us! Our trucks and vans have proved useful even for occasions such as the Special Olympics, the annual Electric Picnic Festival of arts and music and the Oxygen Festival of rock music. Here are a few other examples of the occasions when businesses might contact National Truck & Van Rental for van hire in Dublin:
Vehicle Breakdown: If your business already has a transport vehicle, that vehicle could experience a breakdown. There is no need to panic. You will still be able to get merchandise to your customers. Simply book one of our vans or trucks as a substitute for as long as you need it.
Maintenance and Checks: Your usual vehicle will also need to be taken in for checks and maintenance periodically. Instead of trying to fit those visits into your busy schedule, you can utilise a van hire while your vehicle is being serviced.
Test Market: Performing a test launch can help you to expand your business in a new market with confidence. However, you cannot commit to purchasing a vehicle unless you know that the market will respond favourably. Until then, you may use a vehicle from our fleet to transport the new products to retail locations or directly to your customers.
Periodic Usage: Some businesses require van rental on a periodic basis. If you are not using a transport vehicle every day, then temporary van hire is a far more economical choice. Countless Dublin businesses might utilise short term van hire during their busy seasons.
Special Events: When your business or organisation is hosting a special event, you will require transport for supplies and equipment. On such occasions, having short term access to a transport vehicle could be essential.
Long Term: You may decide to hire our vehicles on a long term basis. This makes sense for numerous businesses. If you need to transport items over a long distance, or if you do not have the space to store vehicles permanently, you may opt for the long term contract hire of our trucks and vans.
Van Rental in Dublin for a Broad Assortment of Business Requirements
If your company transports items for any reason, van hire could be a viable strategy. Buying a transport vehicle is not a logical or economical option for many businesses. Whether you require a van or truck for temporary or long term use, National Truck & Van Rental can help you meet your needs. We have been in business since 1980, and we are known by Dublin area businesses for our reliability. We offer a diverse fleet of vehicles to serve virtually any purpose.
Contact National Truck & Van Rental about a van rental in Dublin. Please click on the button below to contact us, and a customer care representative will assist you in selecting a vehicle or vehicles appropriate for your business.