Refrigerated Truck and Van Hire Options with National Truck and Van Rental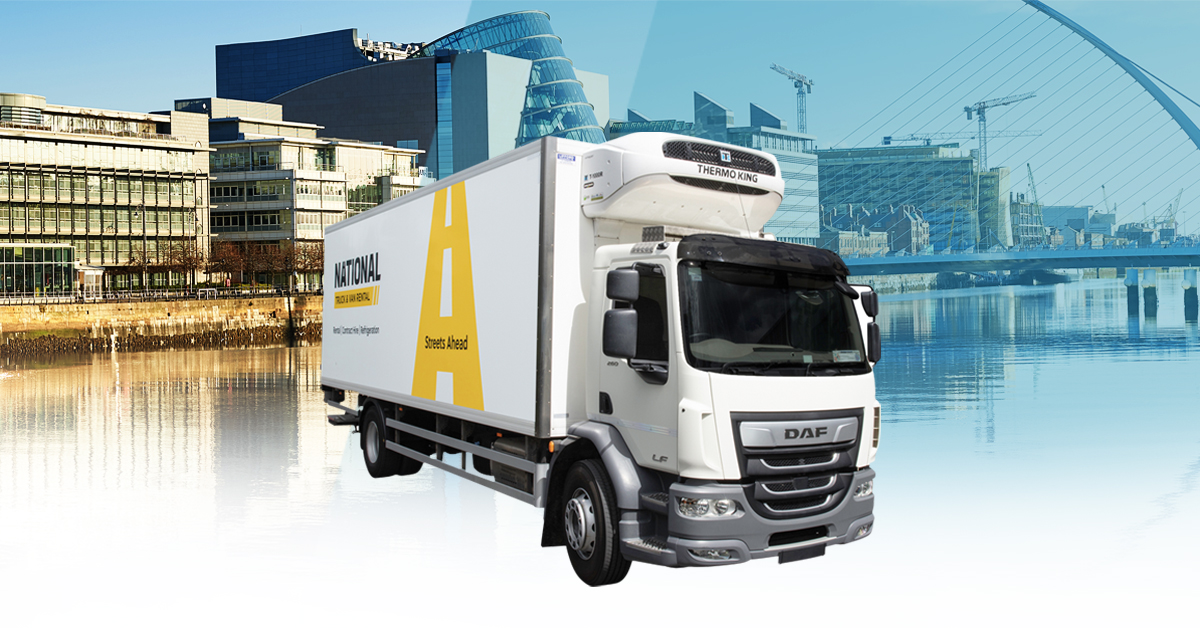 Refrigerated trucks and vans are helping thousands of people across the country ensure that temperature-sensitive products are secured in transit. But for those about to enter the rental marketplace and choose a vehicle to rent for an upcoming move or event, it's important to analyse all refrigerated van options. The experts here at National Truck & Van Rental have been helping Dublin clients access high efficiency refrigerated truck and van vehicles for many years, and in this latest post we'll look at what you need to know about refrigerated trucks/vans.
They Transport Goods within a Specific Temperature Range
It's important that, if you're renting a refrigerated vehicle for the transportation of food items, pharmaceuticals and other temperature-sensitive products, you know the specific temperature range of for the vehicle. While one van might offer an environmental temperature of -20c, others might only be able to maintain a temperature of -5c. The level of refrigeration can play an important role in the suitability of the van to a specific transit application.
Each Truck and Van has a Standby Period
The standby period refers to the amount of time the truck/van will stay cool while the engine is switched off. It's important that renters have a clear understanding on the standby period for the vehicle they choose. This period might be several hours or only half an hour. For companies transporting goods to various customers across the country, for example, the distinction will be important for ensuring that all deliveries can be made successfully. Renters can speak directly with the specialists here at National Truck & Van Rental to learn more on the standby periods for refrigerated vans.
Rental Companies Often Require Several Weeks Notice
Companies renting a refrigerated truck/van to their clients will require a significant amount of notice concerning rental needs. This means that renters must plan several weeks ahead of time to research the types of vehicle they require and then contact companies to review their options. When discussing options with the rental company, renters should consider their rental timeframe and budget carefully. A mistake at this time could mean they overspend on their rental options.
It's now the ideal time to explore your full array of refrigerated truck rental options. There are numerous vehicles and vehicles styles on the market and so working with an expert can help streamline the vehicle selection process.
The team at National Truck & Van Rental has many years experience helping our clients find the latest refrigerated van options. We're adept at meeting even the most complex of requirements with complete precision. To discuss your refrigerated van rental needs with an expert, call our trusted team today or visit our contact page.