Attend the National Craft Fair with a Convenient Van Rental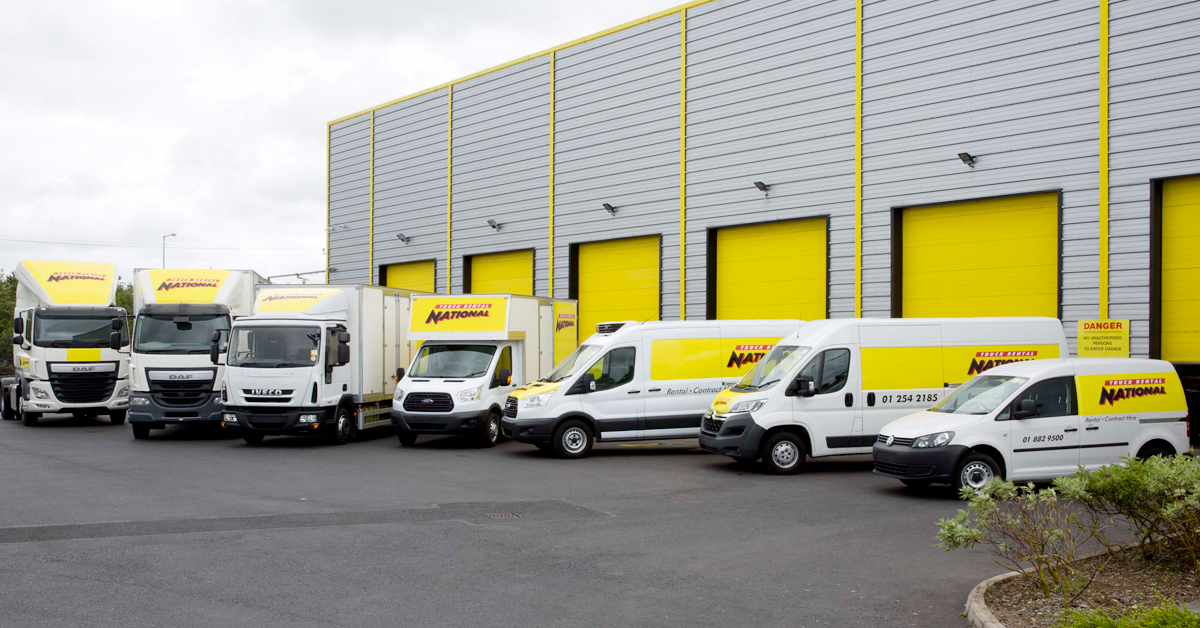 Bring Everything for Your Craft Show in an Affordable Van Hire
The annual National Crafts & Design Fair in the RDS, Dublin is fast approaching. If you are a small crafts business owner, local designer, food producer or event manager, you will want to ensure every last detail is taken care of for a successful set up. Whether you are networking or selling your goods, the right booth set up can make a huge difference in enticing people to visit your stall. Impressive booths abound at this annual tradeshow, so ensuring yours is creative, functional, and ready on time will help you stand out. Wondering how you will get all the electrical equipment, display stands, products, signage and keep your product refrigerated to the event? Consider a truck or van rental to keep everything together - ensure everything arrives safely at the one time.
The Best Van Rentals for Your Company Trade Show
There is nothing like a missing table to halt your set up and create unnecessary stress! Skip the headache by transporting everything in one, simple and reliable van rental. Tell the team at National Truck & Van Rental more about the set up requirements at your business event and we can direct you toward the right vehicle from our fleet. Here are the most versatile van rentals that many small business owners rely on for fairs and events.
Mini-Mover: Transport your entire event setup in one trip with our mini-mover truck hire. These trucks are big enough to fit your requirements but small enough to be handled with confidence. With just a Class B driver's license, you can get a short term rental for your business event. Featuring a box body, 3 seats, 750kg hydraulic tail lift option, and side loading door option, you and your team can arrive with everything you need.
Large Van: A large van hire can handle your medium sized load and a wide variety of materials. From long tables to lighting and signage, you will be able to keep your stall materials organized. You can easily rent this vehicle if you have a valid Class B license. Large vans from National Truck & Van Rental feature 3 seats, manual transmission, and a side loading door option for easy loading and unloading. They are also available as a refrigerated vehicle if you are bringing perishable items.
Not sure if a van rental is necessary? Consider these benefits:
Affordable rates
Side door loading for convenience
Hydraulic lift for heavy loads
Rental insurance coverage
Multiple drivers to make your team more efficient
Flexible rental period to suit your show times
Schedule Van Hire for Your Upcoming Business Event
Speak with the transport professionals at National Truck & Van Rental to find the right truck or van rental for your upcoming event. Whether you are attending the annual National Craft & Design Fair, Dublin or have a busy calendar of holiday markets and shows, our fleet of vehicles can get you and your stall set up there on time. Explore our Special Offers page and contact us today to book your van rental. To learn more about van rental for your tradeshow, please call our knowledgeable team or fill out the enquiry form and one of our customer care representatives will get back to you promptly.