No Frights this Halloween! Be Prepared with a Van Rental in Dublin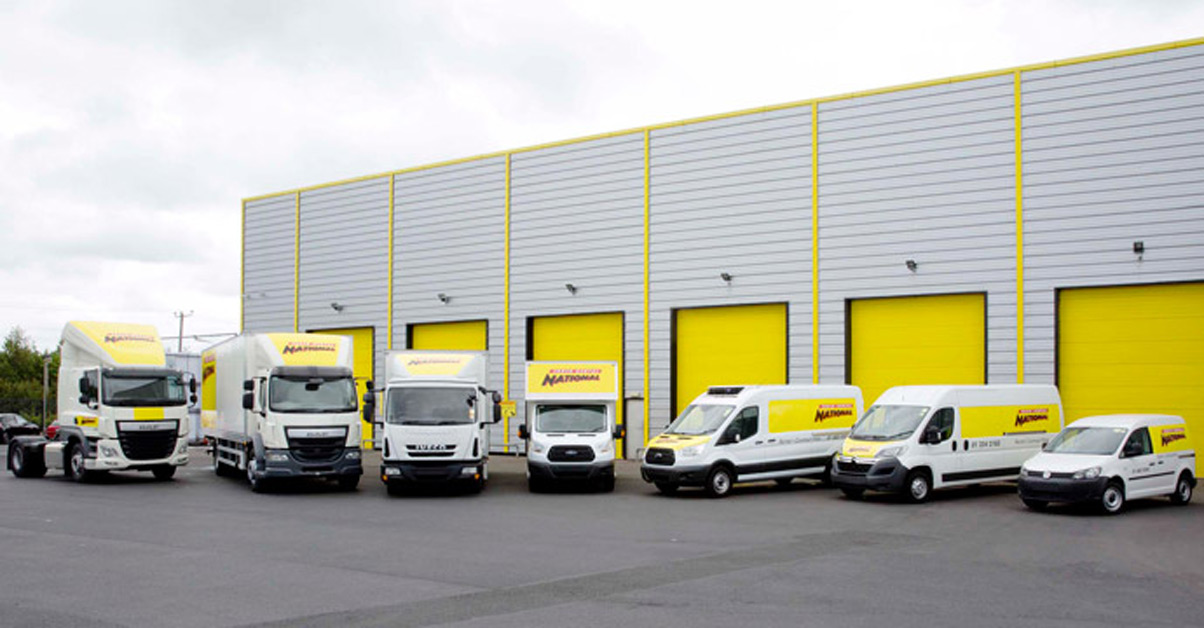 Van Hire in Dublin for Halloween
No Frights this Halloween!
—Be Prepared with a Van Rental in Dublin
Did you know that Halloween has its origins in Ireland? We Dubliners certainly enjoy celebrating this day, so your business should be well prepared for the upcoming festivities. Whether you are planning a costume competition in your local
club or society
or a night to remember in your nightclub, do not be caught out this Halloween for failing to transport the items required. National Truck & Van Rental (NTVR) has the proper van hire to move everything your business or organisation needs for your Halloween activities.
Rent a Van for Your Halloween Events this Year
When you are organising Halloween activities for your business, society, or club, do not forget to arrange for the
necessary transport
. You will not want to wait until it is too late to secure the proper vehicle. The following are a few of the groups and businesses that will likely benefit from van hire via National Truck & Van Rental:
Bars and Nightclubs – Is your bar planning a fancy dress or costume party for Halloween? If so, you will require a variety of items that you probably do not normally keep in stock. You will surely require more refreshments than usual, and you may want to stock your establishment with special treats that characterise the day. You might also wish to haul extra musical equipment to and from your nightclub. A hired van will carry all the additional items needed to make your event a success.
Theatre Groups – This time of year is ideal for local theatre events. Your theatre group can take advantage of a rented van to move props, scenery, lighting, and everything else you need to provide a memorable Halloween show. You might also wish to transport extra seating, and NTVR has vehicles that can accommodate you and your crew.
Clubs and Societies – Halloween is the perfect occasion to host a costume contest in your society or club. You might wish to hold a charity event to make the evening particularly noteworthy. Your group will likely require items such as refreshments, prizes, and decorations. A hired vehicle will carry all these items to your destination, and it will be available for your use when you need to return rented equipment and other items.
Hotels – Your hotel could have a Halloween party to delight guests and boost sales. You will need decorations and refreshments to celebrate the occasion. You might plan a few different activities, so your establishment can serve adult night-time revellers, as well as families with children.
Do not Get Spooked for Lack of Transport
Your Halloween celebration should be all that you envision for it. If you are a business owner, you could sustain additional profits with a special Halloween event. Whether you are organising a fancy dress party, a costume contest, live music, or a Halloween-themed meal in your club or establishment, remember to book the right vehicle in time. NTVR has a fleet of vans and trucks to meet your requirements. We offer vehicles in a
variety of sizes
, so you may select the ones that fit your circumstances.
Do not get spooked because you are unprepared for your seasonal event! Rent a van from National Truck & Van Rental in Dublin to transport the items you require. Click our enquiry form today, and someone from our team will contact you as soon as possible.