Go-To List for Hiring Refrigerated Van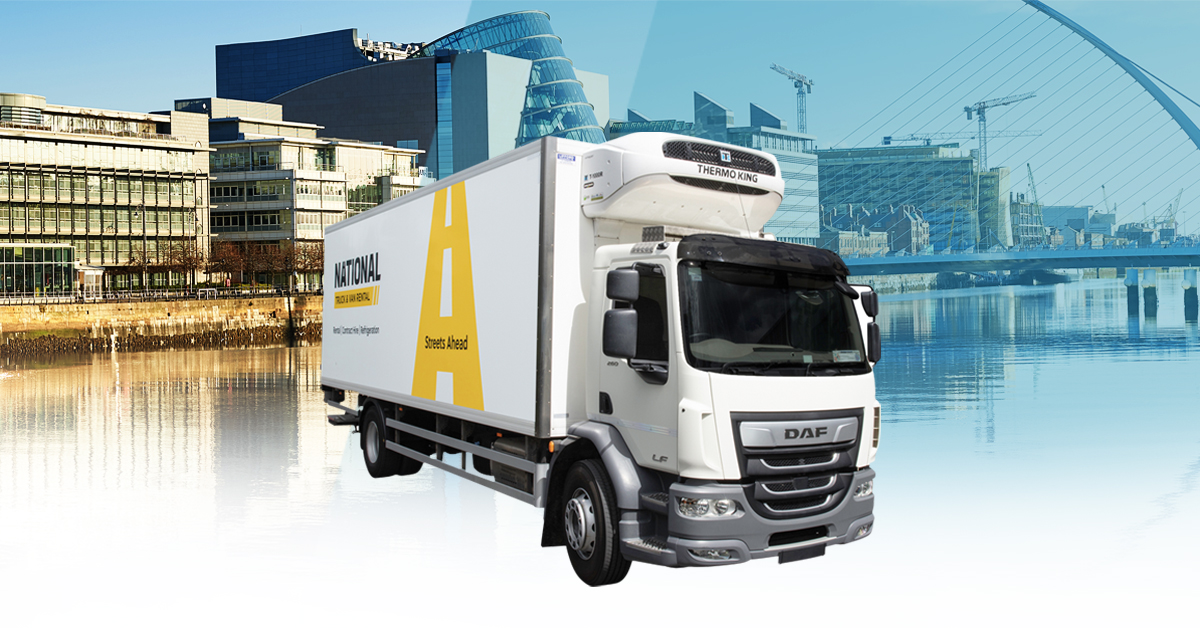 Need to transport temperature-sensitive food products? Rent a Refrigerated Van
A refrigerated van is a vital component to any business that requires food produce to be delivered in a chilled or frozen manner. It's crucial that the products are kept at the correct and consistent temperature not only avoid spoilage, but also to prevent the growth of harmful bacteria associated with food borne illnesses.
While there are numerous types and models of refrigerated vehicles available, it is important you choose the right van based on your business needs.
Checklist for Selecting a Refrigerated Van
As an expert in commercial vans and rentals of all types and sizes, National Truck & Van Rental's team is here to ensure your business selects the right van for the job. When you are considering refrigerated units, keep these things in mind:
Refrigeration Equipment: You want to rent a van that uses equipment from well-known manufacturers, such as Thermo King. Thermo King have a long-standing reputation for consistency and reliability. They design refrigeration and freezing systems to handle all stages of transportation.
Size and Configuration: What kind of storage capacity will you need for your rental refrigerated van? At National Truck & Van Rental, you can choose from our Large Van, Midi Mover, Super Mover, etc. and opt for one with a tail-lift or side loading door option for easier loading and unloading of your catering or food produce cargo.
Overnight Considerations: If your route requires a stop, ferry ride, park overnight etc. can you be assured that will the Van and Truck will maintain the correct constant temperature to keep the food chilled or frozen? All our units come complete with an electric standby to ensure the contents are kept at a standard temperature.
Chiller versus Freezer: Think of the products and goods that you are transporting. Some vans have the ability to freeze and chill within different compartments of the cargo hold, while others are strictly chilled or freezer units. You will need to decide what temperature your food products require before selecting a suitable rental van.
Length of Contract: You can choose from a range of different contracts with National Truck & Van Rental. We offer refrigerated units on a daily basis and you can rent them for the day, week or on a continual basis using our long-term contract hire option.
Speak with the Van Rental Team at National Truck & Van Rental
Since our inception in 1980, we pride ourselves on providing local businesses with the van rental solutions they need to maximise their business potential. When your business needs temperature-controlled vans, turn to the team at National Truck & Van Rental first. Our vans range from medium to super movers and each one is equipped with a Thermo-King refrigeration unit that can keep food safe and even go as low as minus 20 degrees.
To find out more about our Specialised Trucks and Vans, please call our friendly rental team or fill out the enquiry form and one of our customer care representatives will get back to you.