Moving Over the Christmas? Hire a Van or Truck Today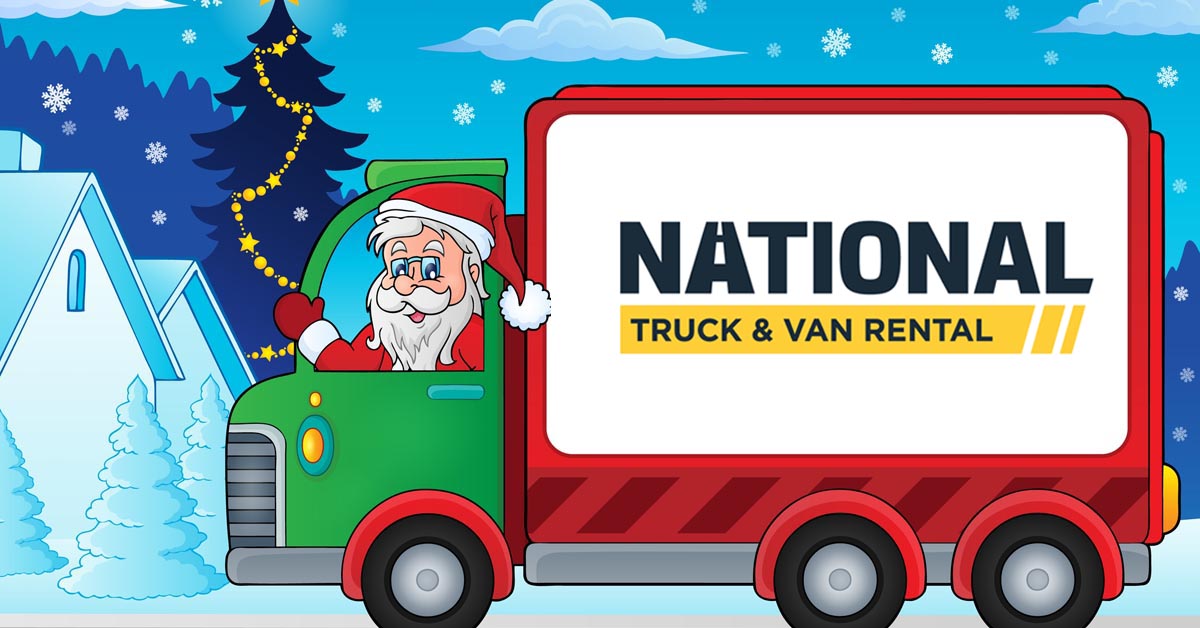 Reduce Cost and Stress with Affordable Van Hire Service in Dublin
Planning to move to a new office or home during Christmas time? Many families and businesses make use of the holidays to settle into a new place. However, moving during this busy season can be challenging. Plan early to reduce cost and stress. Transporting all your stuff yourself can help reduce expenses. All you need is a reliable van hire service in Dublin and proper packing supplies. National Truck & Van Rental (NTVR) has a range of rental trucks and vans as well as moving accessories to safely bring your equipment, furniture and other items to the new location. Book early to get the best options and rates this holiday season.
Tips for Moving Your Business or Home During the Holiday Season
Van hire is just one of the many steps involved in relocating your home or business. Making a list of all the tasks involved and planning how to accomplish them makes the move more manageable. Here are some tips to help.
Make a checklist: Moving can unsettle employees and family members. It helps to give everyone involved, a detailed breakdown of how the move will be executed. Everyone wants to know what is required of them and the timeframe in which to accomplish the given tasks.
Create a moving team: When relocating your business, select key staff that will manage the process. Appoint a single point of contact that employees can communicate with to avoid any confusion. Also, prepare your customer service team to answer any questions clients may have about the new location or how the move will impact service.
Use the right communication tools: Start informing your customers and business associates about the new location at least a month before the move. In-store signs and flyers, social media and email notifications are effective communication tools. After moving, remember to update your website, social media business pages and local online listings on Google+, etc. with the new address so that customers know where to find you.
Eliminate breakage with proper packing supplies: Moving your home or business, involves packing and transporting many expensive items. Sturdy cardboard boxes, bubble wrap, moving blankets, etc. help prevent damage. Never place computers, fax machines, printers and copiers or glassware directly in a box or van. Secure them with bubble wrap or blankets. Try to use special electronic covers to protect your sensitive equipment from moisture and temperature fluctuations.
Prevent strain with convenient moving accessories: Trolleys and hydraulic tail lifts offer a safer and easier way to load your rental truck. There is no need to strain your back or leg muscles by carrying items to and from the moving van.
Reduce liability with rental van insurance: Your personal or business auto insurance may not cover accidents incurred in a rental van/truck or damages to it. The last thing you need is to pay thousands for rejected claims! NTVR's insurance covers all domestic and commercial usage. Our friendly staff can advise you on appropriate coverage for your situation.
Book A Van Hire Service in Dublin for Your Christmas Move Today
Whether you are moving to a new house, office or store, we are here to make it as easy as possible for you. As a trusted Dublin van hire company, we offer affordable daily, weekend, weekly and monthly rental plans to meet your unique needs. We also have packaging supplies to safely transport your belongings. Hire a van or truck today to avoid disappointment and avail of any special holiday offers. Our friendly staff will help you find the most appropriate vehicle and insurance coverage. You can rely on the professional team at National Truck & Van Rental for reliable and inexpensive transportation for your Christmas move in Dublin.
Talk to a representative about how van hire in Dublin could help move your business and home cost-efficiently during the Christmas season. You may use our online enquiry form and we will contact you shortly.