Moving House Checklist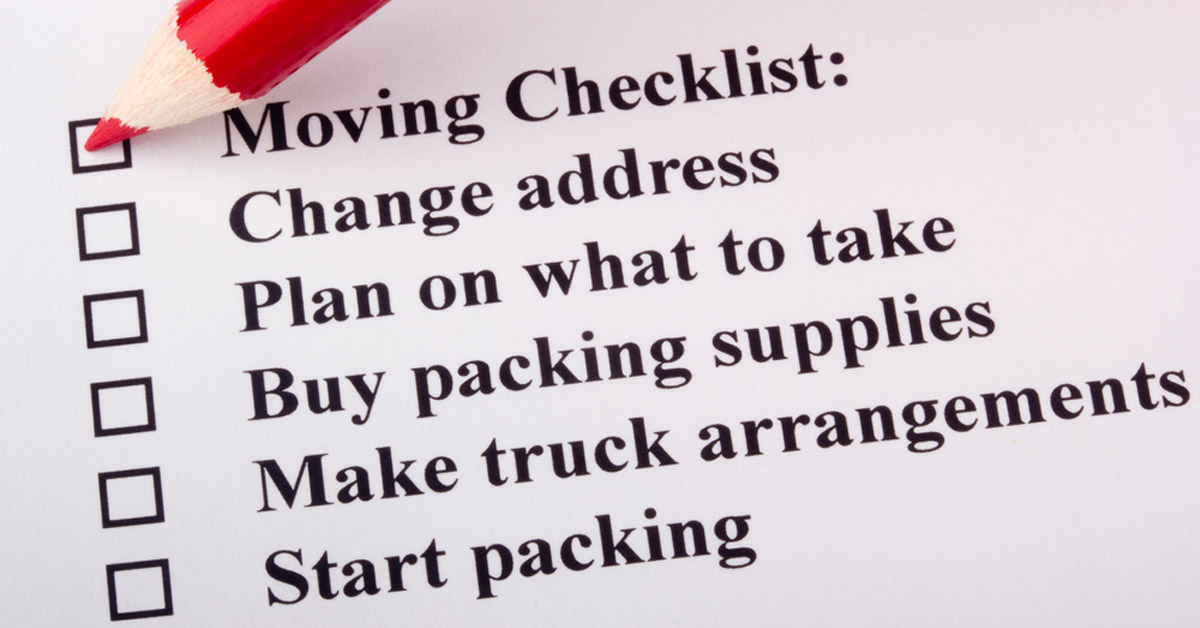 Tips on how to make your house move stress free!
The following checklist was designed to make your house moving process a little more stress free. There are so many things to organize other than the physical aspect of transferring your belongings from one home to another, so hopefully this list will make you aware of something that you may have overlooked.
Notify all relevant parties of your change of address
Try and gather contact information on all the people, companies and institutions that write to you on a regular basis. In addition to this, go to your post office and setup a redirection date – this will ensure that all your post is forwarded to your new address from a date of your choice. It is recommended that you make regular checks for mail that may have gone to your old address. Politely ask the new tenants if they wouldn't mind holding on to your excess post, but be sure to collect it at regular intervals.
Transfer your utilities
You will have to either close utility accounts (water, electricity etc) in your old home or have them transferred into the name of the new occupants. If you are moving into a house that was previously occupied then ask the previous occupants to transfer the utility bill into your name. If you rented your previous home, then check with the landlord to see whether or not he/she want these services transferred into their name so they won't have to incur the cost of a reconnection fee. Remember to take final meter readings before you move out so that you are not held accountable for the cost of any utility services that you haven't made use of. Ensure that all utilities have been connected before you take occupation (electricity, water, gas etc.) – the last thing you want is to move into a place in the dead of winter with no heat source.
Telephone and television
You are normally able to transfer your telephone account from your old address to your new address, saving you money on a reconnection fee. Most major telephone companies provide an online telephone relocation service for your convenience. Check to see if you can keep your existing telephone number (this will only possible if you are moving within your current area dialing code).
Most Public Service Broadcasters require their customers to be in possession of a television licence. If you own a TV then you must make sure you change the address on your TV licence when you move – this is normally done free of charge.
Car insurance and vehicle registration
It is very important to update your insurance policy with your new address. If something happens that requires your insurance, then you don't want to have any confusion regarding your place of residence.
Get a change of address form from your nearest vehicle licencing bureau and fill in the appropriate details. You will be issued with a new registration certificate free of charge.
Home and medical insurance
You will need to speak to a consultant at your insurance company to discuss your new premium as house insurance varies between companies. Enquire as to whether or not the contents of your house will be covered during the move. In most cases, insurance companies will cover you as long you have employed the services of a reputable removal company. If not, most removal companies will have an insurance scheme in place.
Find out more about a commercial vehicle rental company in Ireland that has specially adapted, self-drive vehicles to make your move as stress free as possible.
To find out more please call our friendly rental team or fill out the enquiry form and one of our customer care representatives will get back to you.