Fridge Van Options with National Truck and Van Rental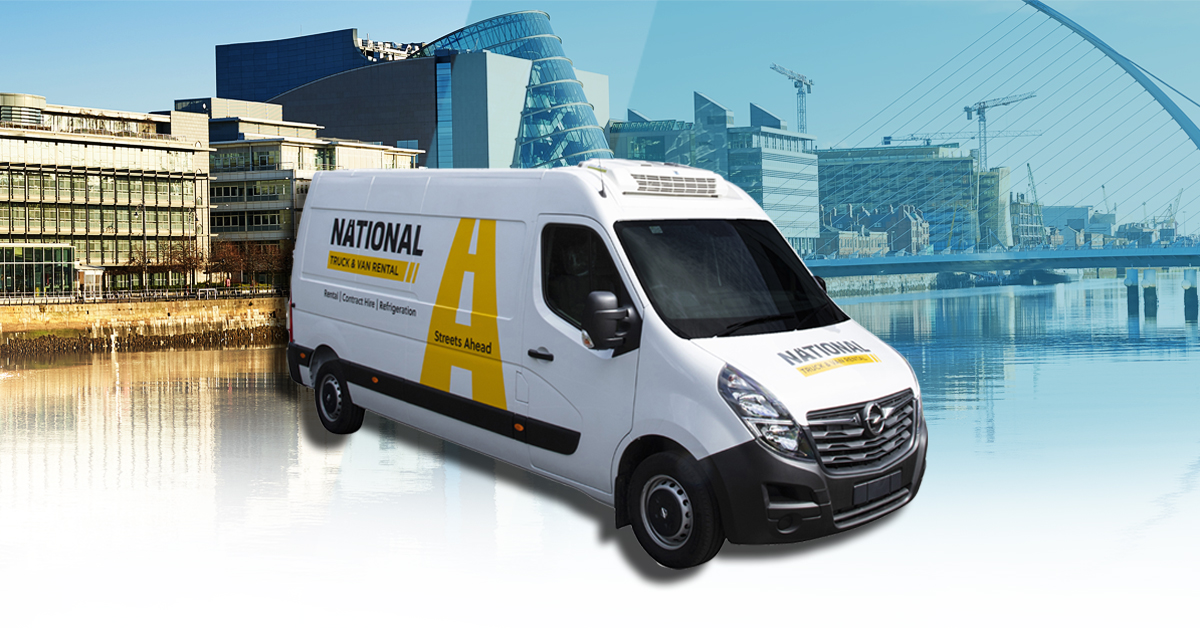 Refrigerated vans are ideal for transporting food products long distances across the country. They can ensure that all food and other temperature-sensitive freight arrives at its destination in optimal condition. But for organizations considering the rental of a refrigerated van in the coming months, it's critical to select a vehicle that suits their transit requirements with precision. The team here at National Truck & Van Rental has many years' experience helping clients select refrigerated van models for their transportation needs, and in this latest post we present a quick guide to our refrigerated van options.
The Large Van
The Large Van options offered through National Truck & Van Rental are fitted with the Thermo King V300 refrigeration unit and designed to maintain an interior temperature of minus 8 degrees. Our large vans are suitable for transporting items that must be kept chilled rather than frozen and each van comes replete with a single phase electrical standby to provide emergency power.
The Midi Mover
The Midi Mover is the ideal vehicle for keeping food products at frozen temperatures for a prolonged period of time. The vehicle is fitted directly with a Thermo King TS200 refrigeration unit, which is engineered to maintain a temperature of minutes 20 degrees over many hours. The Midi Mover also comes replete with a single phase electrical standby to help keep goods at the required temperature levels through an emergency power source.
The Super Mover
The largest of our refrigerated van options, the Super Mover is the ideal option for large companies and organizations with a significant amount of frozen goods to move a long distance. The product is designed featuring the Thermo King TS500 refrigeration unit, which means that goods can be kept at minutes 20 degrees within the Super Mover over many hours.
Questions to Ask When Reviewing Our Refrigerated Van Options
Now that you have a clear understanding on the available National Truck & Van Rental options, you can make the right decision for your move. When determining which refrigerated van best suits your transit needs, it's important to keep the following considerations foremost in mind.
For how long is the vehicle rental required?
What insurance options does your company require?
Does the rental process fit with the company's transit schedule?
By working with our team here at National Truck & Van Rental, you can find a high quality refrigerated van for your upcoming transportation needs. Our team are always available to chat with you and help select the ideal van for your move. Call us today or fill out the enquiry form and one of our customer care representatives will get back to you.