Rent a Truck This Christmas With Us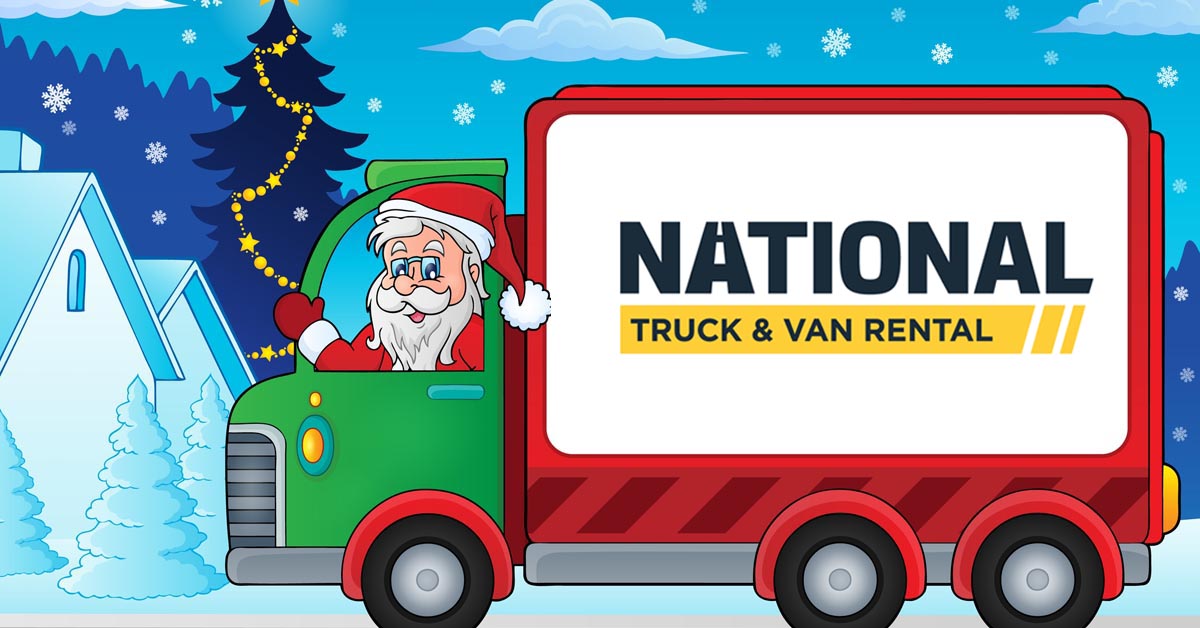 Make the Most of the Holiday Demand with NTVR's Convenient Van Hire Service in Dublin
Worried that your delivery vehicles might not be able to keep up with the increased demand in the weeks preceding Christmas? Many Dublin businesses rent a van or two to meet their seasonal needs. National Truck & Van Rental (NTVR) has a range of refrigerated and non-refrigerated trucks and vans to help you easily manage peak periods. Our Contract Hire Plans save you the unnecessary expense of maintaining additional vehicles that will be sitting idle off-season. It is a smart way to increase your fleet. Take advantage of our affordable rentals to make the most of the boom in business this holiday season.
Tips to Save Money on Short-Term Van Hire
Renting a van for a set period helps keep costs manageable and improves your cash flow. You can adjust your fleet according to the seasonal needs of your business. We have some handy tips to make short-term rentals cost-efficient.
Choose your vehicle wisely: Size matters when it comes to accommodating both your needs and budget. Trucks with hydraulic lifts are ideal for moving heavy loads while small vans are perfect for transporting lighter items. If you're catering for your workplace Christmas party, we have specialised vehicles in a range of sizes and cooling options for transporting food and beverages. All our refrigerated vans and trucks have an electric standby to ensure the right temperature is maintained. Fuel type is a second consideration with petrol being more cost-efficient than diesel and electric vehicles being the best choice. Talk to us about your needs. Our special events service team can help you with vehicle selection.
Pay only for what you require: Need a van or a truck only for a few hours every day, a few weeks or on certain days during the holiday season? Our customised rental packages and flexible timelines cater to the seasonal needs of diverse businesses. You can reduce your operational overheads by just paying for what you need.
Look for deals: Keep an eye out for promotions and seasonal specials. Doing a little bit of homework will help maximise your profits. We have special offers during Christmas as well as throughout the year. See how you can take advantage of NTVR's daily deals, mid-week specials, discounts for weekly replacement vans and trucks, etc. to reduce our already competitive van rental prices even further.
Understand van hire fees: Familiarise yourself with the terms and conditions before you rent a van in Dublin. Are there any late fees or travel restrictions that can add to your bill? What does your contract say about breakdowns? Also, check your insurance to see if it covers rental vehicles before adding it on. If used correctly, short-term rentals offer a reliable, convenient and cost-efficient way to meet your transport needs.
Book A Van Hire Service in Dublin for Your Christmas Boom Today
Our short-term van rentals are the ideal solution to manage seasonal overflow. As a trusted van hire company with customised contract hire services for logistics firms, retail stores, catering services and event organisers we have an extensive fleet of small, large, refrigerated and non-refrigerated vans and trucks. Rent today to avoid disappointment and avail of any special offers. Our friendly staff will help you find the most appropriate vehicle. We are also happy to advise you on insurance coverage. You can count on the professional team at National Truck & Van Rental for reliable and inexpensive transportation for your Christmas business in Dublin.
Talk to a representative about how van hire in Dublin could help your business profit from the Christmas season. You may use our online enquiry form and we will contact you shortly.
Home movers - not the article you were looking for? If you're looking to rent a van in Dublin, you can request a quote.