Moving House during the Christmas Holidays? Use a Van Hire to Transport Everything in One Trip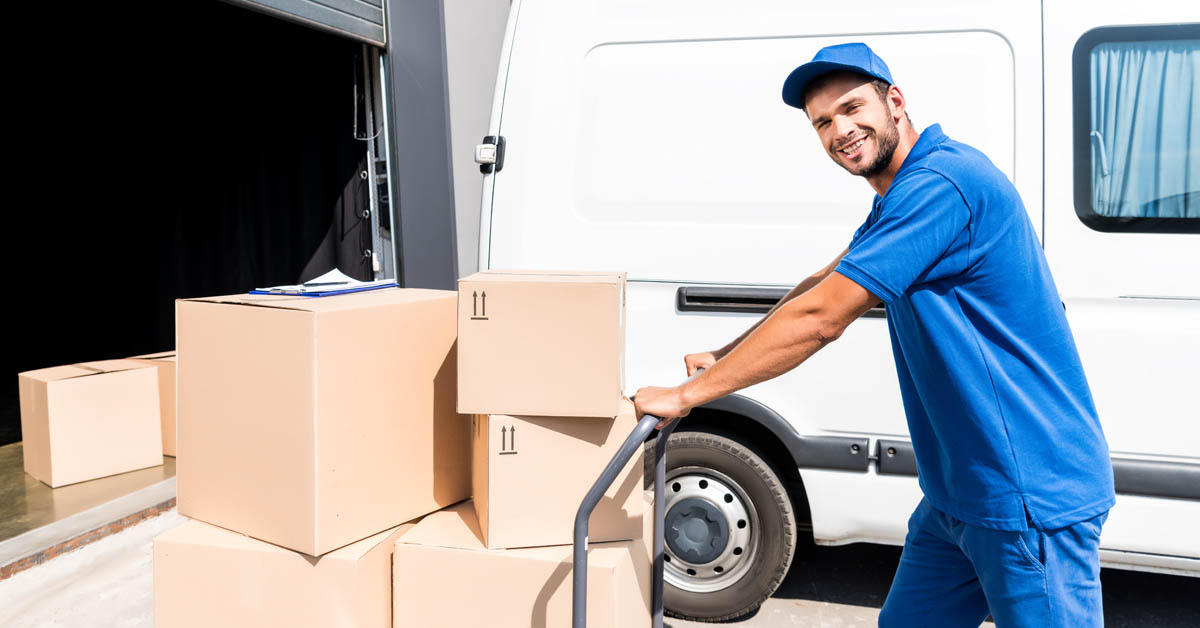 Take Advantage of NTVR's Holiday Specials for Affordable Van Hire Service in Dublin
Is Christmas this year going to involve boxes and packing tape rather than decorations and lights? Many individuals and families take advantage of work and school holidays during this season to relocate. With a proper plan and a reliable vehicle, you can move without a hitch. Whether it is to a shared flat or your own new house, National Truck & Van Rental (NTVR) has a range of trucks and vans sizes to accommodate all your belongings.
It doesn't matter if you need a vehicle for the day, the weekend or an entire week, our van rentals are flexible to suit your needs. Our knowledgeable staff can also advise you on the most appropriate vehicle for your move. There is no need to incur the stress of making multiple trips in your car or hiring expensive movers. Take advantage of our affordable van hire service in Dublin to enjoy the holiday season in your new home.
10 Tips to Move Home Safely During the Holiday Season
Create a moving checklist: Writing down all the tasks and the timeline to accomplish them will make the process less daunting. Start packing early, beginning with items that are rarely used.
Plan around the weather: Ice, sleet and snow make it difficult to load and unload the moving truck as well as to drive it. Check the local weather conditions ahead of time for a favourable day. Clear the driveway of any accumulated snow on the day of the move to prevent slips and falls and the moving van from getting stuck. Also take into account that extra time might be required to move if the weather is bad. Plan a morning move as it gets dark early.
Book your van hire in advance: Christmas is a popular time for families and businesses to move. Trying to rent a moving truck last minute can result in disappointment. A few companies like NTVR offer van hire discounts in December and holiday season specials, resulting in significant savings. Ask for any such offers when you book your rental van.
Organise your belongings: This is a good time to purge your home of unwanted stuff you have accumulated over the years. Make three piles—the items you want to take with you, those that you can donate and others to discard. Doing this will lighten your move.
Invest in proper packaging materials and moving accessories: Protect fragile items with bubble wrap. Special electronic covers available at NTVR will prevent your sensitive items from being damaged by moisture and temperature fluctuations. Put blankets on the floor of the van/truck to prevent damage/breakage from stuff moving around. Use trolleys to transport cardboard boxes to and from the truck. If you have heavy items like a grand piano, consider a truck with hydraulic lift.
Do Christmas shopping early: It will give you time to wrap and distribute presents ahead of time. This will mean less items and boxes to pack and take with you.
Pack Christmas decorations in a clearly marked box: A holiday wreath, small tree and few other decorations will bring the spirit of the season to your new home. It also helps the children adjust quicker.
Put the essentials in last: Pack a box (or boxes) with essential items and label it. Put this in the van last so that you can find it easily.
Keep on top of your bills: It is not uncommon to forget to pay them during all the moving chaos. Remember to contact utility providers for your new home in advance to avoid being without electricity, heat and hot water when you arrive.
Confirm your van hire: Call your van hire service to confirm the booking and take a look at the vehicle if necessary. Check if your personal auto insurance covers rental vehicles. The last thing you need is to pay thousands for uncovered claims.
Reliable Van Hire Service in Dublin for Your Christmas Move – Book Now!
At National Truck & Van Rental, our affordable and flexible service plans help reduce the cost of moving. As a trusted van hire company for commercial and residential customers—we have an extensive fleet of well-maintained vans and trucks. Our friendly staff will help you find the most appropriate vehicle and advise you on buying suitable insurance coverage. Read our guide for a stress-free move. You can count on the professional team at National Truck & Van Rental for reliable and reasonably-priced transportation for your Christmas move in Dublin.
Talk to a representative about how van hire in Dublin could help you move house during the Christmas season. You may use our online enquiry form and we will contact you shortly