Still Planning for 2019? Get Organised with Our Van Hire in Dublin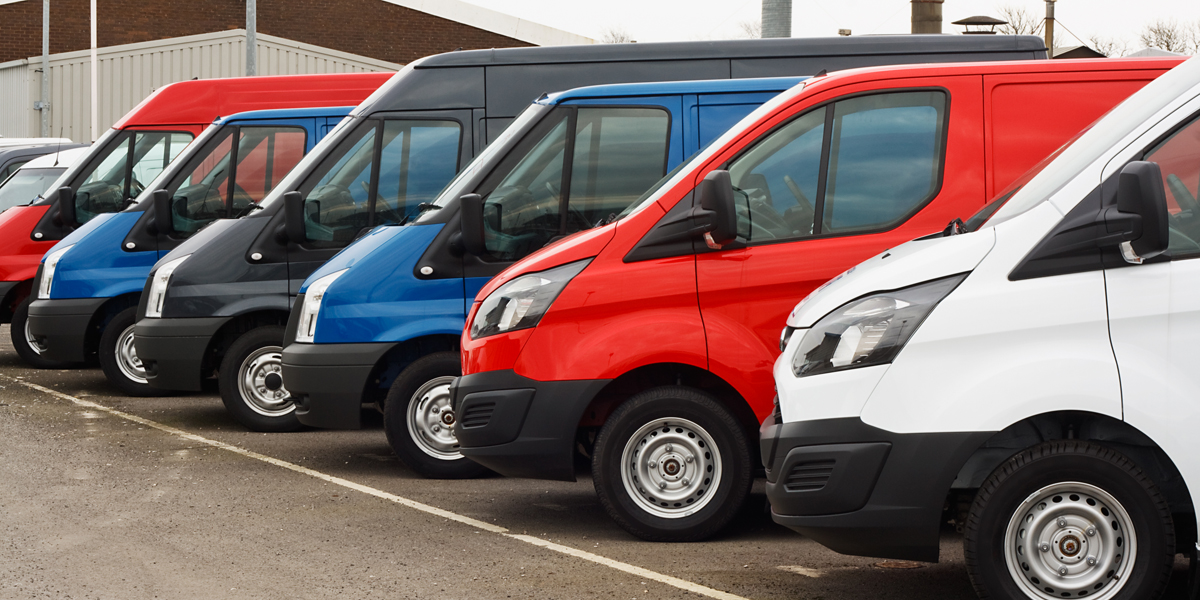 Use NTVR's Cost-Effective and Flexible Van Hire Service in Dublin to Keep Up with Business Demand
Expecting a surge in seasonal business or testing a new market? Businesses of all sizes use our rental vans and trucks to meet their requirements. Hiring vans or trucks only when you need them, helps lower your overheads and improve your cash flow. National Truck & Van Rental (NTVR) has a range of trucks and vans in various sizes with flexible plans to accommodate your unique needs. Our daily, weekend, weekly and monthly rental options are cost-effective alternatives to purchasing and maintaining your own commercial fleet. Take advantage of our affordable van hire service in Dublin to solidify your position and expand your reach.
Benefits of Hiring a Van for Your Business Needs
Unsure whether to buy or rent a van for your Dublin business? Read about the advantages of renting vehicles for your business.
Hire only when you need: Buying an additionalvehicle for your business requires a substantial investment. Not only do you require a large amount of cash upfront for the purchase but there are recurring maintenance costs and licencing fees to deal with as well. Why incur these expenses just to serve seasonal business or to meet a sudden spike in demand? Instead, consider upgrading your fleet with one of our rental vehicles. Hiring a vehicle is a smaller cost that you incur only when you need additional transport and there are no maintenance costs or hassles. At NTVR, we have flexible rental plans for the day, weekend, the whole week, month or longer, to suit your needs. We also provide temporary replacement vehicles at short notice in the event of a vehicle breakdown.
Take advantage of business tax deductions: As a business owner, you can claim tax deductions on certain motoring expenses. However, you may not be aware that these benefits are not limited to van purchases, repairs and maintenance. As with leasing, van rental costs may also be tax deductible for VAT-registered businesses[S1] . For more information on eligible tax deductions for hiring commercial vehicles, visit the website for Office of the Revenue Commissioners.
Get specialised vehicles at short notice: Need a refrigerated van for a corporate party, a truck with a hydraulic lift to move heavy goods, or to transport specialised equipment and props? Owning and maintaining specialised vehicles for periodic needs is an unnecessary business cost. We have a range of vehicle types and sizes to meet your requirements. Our fleet is well-maintained and ready to go at short notice.
Expand your business with a low investment: Rental vehicles help test and support new business opportunities while helping to keep your costs under coNTVRol. Whether you want to test a new product or location, or try a vehicle before you purchase it, we are here to help.
Learn additional ways your business could benefit from a van hire.
Reliable and Affordable Van Hire Service in Dublin for Your Business – Book Today!
At National Truck & Van Rental, our inexpensive, coNTVRact hire service plans help reduce the cost of doing business. As a trusted van hire company for commercial and residential customers, we have an extensive fleet of well-maintained refrigerated and non-refrigerated vans and trucks. Our friendly staff will help you find the most appropriate vehicle and advise you on buying suitable insurance coverage. You can count on the professional team at National Truck Rental for reliable, safe and cost-effective transportation in 2019 for your business in Dublin. We are also the preferred choice of Dubliners for rental vans required for house and office moves.
Talk to a representative about how van hire in Dublin could help you improve profitability and efficiency for your business. You may use our online enquiry form and we will contact you shortly.
---