What Sized Van or Truck Hire do You Need?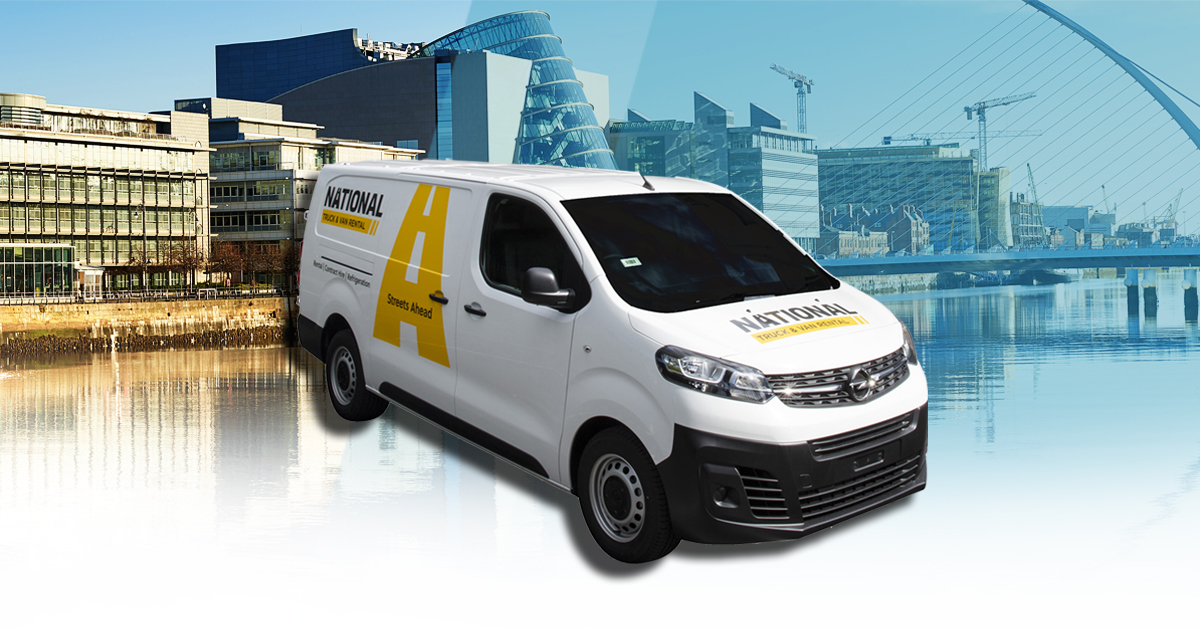 Ease Your Transportation Woes with NTVR's Van Hire Service in Dublin
Moving for the first time? Second time? Or third? Whether you are a pro or a novice, when it comes to moving house, you will be planning hundreds of little things to ensure that your move is smooth and uneventful. One of the aspects that you would have already thought about is hiring a van to transport your stuff from the old place to the new one. Depending on how much you are planning on moving, you will also need to determine the size of your van rental in Dublin.
At National Truck & Van Rental (NTVR), we maintain a huge fleet of clean, affordable vans and trucks that meet varied transportation requirements, especially for house moves in Dublin. Moreover, our experienced van hire team has several suggestions that can help you plan your packing and moving activities efficiently. Take advantage of our tips and tricks on selecting the right sized van in order to:
Eliminate potential transportation hassles
Keep your belongings safe
Ensure that your move is quick and convenient
Top Tips for Selecting the Right Sized Van Rental
Hiring the wrong sized vehicle during a house move can make the process tedious and inconvenient. Here are some ways to choose the right van hire for moving house.
Take Stock of Your Belongings: Whether you are moving from one of Dublin's small apartments, or sprawling period homes, determine the amount of stuff that you are going to carry with you to your new place. NTVR's Midi Mover is a mid-sized van with a capacity of 32 cubic metre. This can typically accommodate the load of a one, two or three-bedroom, moderately furnished home. However, if you are a large family or a small business, you may have more stuff to move, which means you may want to consider our large van, Super Mover. Remember to take into account the fragile items, as well as the odd-shaped and sized belongings, which will need higher-than-average space in the van.
Be Aware of Your Packing Skills: If you have moved homes a few times before, you are probably familiar with efficient ways to stack and pack your items and minimize the number of boxes. However, since you are not a professional packer, you may not be able to use up every inch of space or do justice to the hired van's optimum capacity. To cover for any miscalculations, select a vehicle that is slightly larger than the size that you have estimated. At the end of the day, you will be proud of your decision, especially when it saves you multiple trips, or the hassle of exchanging the hired van in the middle of other important activities during your move.
Other Considerations: Are you going to move within a single day, or will you be spreading out the packing, loading and moving activities over multiple days? Are you travelling with kids or aged family members, or are they going to ride separately in your personal vehicle? Is your new destination close by, or do you have to cover a substantial distance? While choosing the right sized van, take into consideration some other aspects, such as the:

Nature of Occupants: Our large-sized van, Super Mover features a sleeper cab, which will be particularly convenient if you are travelling long distances, or with kids or aged relatives. If you are a smaller household, you can smoothly transport all your belongings in a Mini Mover or a Midi Mover.

Travel Distance: While some van hire schemes offer unlimited mileage, others will allow a fixed distance and charge you separately for additional distance covered. Remember to check the offer associated with the vehicle size you choose.

Licence Requirements and Budget: Keep in mind that larger the van size, higher the rental fee. Besides, bigger vehicles will also come with special driving licence requirements.
Book a Reliable and Convenient Van Hire Service for Your House Move in Dublin
As a trusted van hire company, we offer a diverse fleet of vehicles for hire, including vans and trucks fitted with tail-lifts, sleeper cabins and refrigeration facilities. Our friendly and knowledgeable sales team can help you choose the right sized vehicles based on your requirements and budget. When it comes to reliable van hire services, our extensive range of affordable and flexible rental plans will leave you spoilt for choice.
For smooth transportation during your house move in Dublin, choose National Truck & Van Rental's van hire service. Complete our online enquiry form and one of our customer care representatives will contact you shortly.