Save with Midweek Special Offers on Van Rentals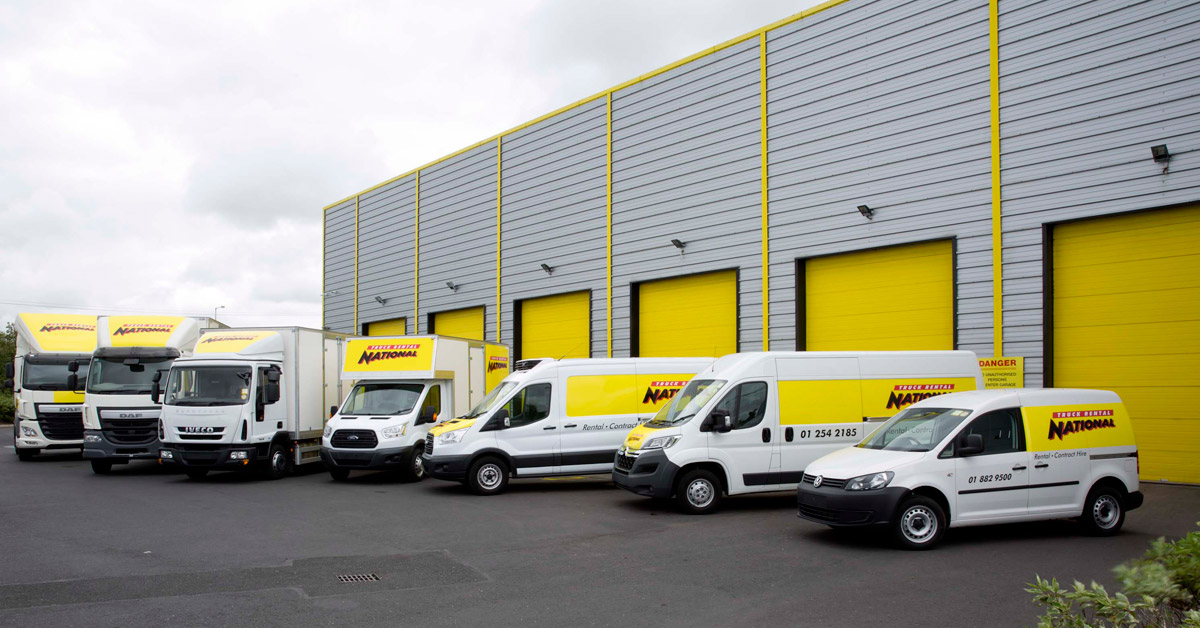 Plan Your House Move for Midweek and Save! Check Out our Special Offers for Van Rental.
Looking to make your house move as affordable as possible? Hoping to make some savings? Perhaps you can time off during the week or you need to meet a specific move-in date, then schedule your move midweek and avail of our Midweek Special Offer and discounts on your moving van hire. National Truck & Van Rental has a range of trucks and van rentals available and Special Offers that make moving affordable and easy.
Our Midi Mover is a great option for your three-bedroom home or large apartment move! You can hire this 7.5 Tonne Truck for two consecutive days midweek (Monday to Friday) for just €300 (plus VAT). With 32 cubic metres for all your possessions and tail lift options, your moving day will be a breeze. Make sure you have your Class C1 driving licence. Wondering what the Midi Mover looks like? Watch the video
3 Expert Packing Tips for a Smooth Midweek Move
With the exception of professional movers and a few other specialised fields, most people are not practiced packers and movers. Getting all of your belongings to fit just so into your van rental can seem like a daunting and near impossible task when you first park it in the driveway. Too many of us have started loading furniture and boxes only to have to take it out and rearrange it. These common miscalculations lead to doubled efforts and a longer moving day. National Truck & Van Rental has years of experience providing reliable house and business moving Vans and Trucks and can provide advice on how best to pack then as efficiently as possible. We can make it easier for you when you rent a van.
Here are some packing tips to help make your move as stress free as possible so you're organised when you rent a van. Best part - you only have to do once!
Start Large or Symmetrical Most people find that the easiest way to start loading is to tackle the big items first. That means starting with large pieces of furniture, appliances and any other big items, while smaller items can fill in gaps - or transported in a smaller vehicle. If you have a lot of same sized boxes, you can create a wall, filling the van from top to bottom. This will help maximise space while still leaving enough room for the larger or more awkwardly shaped belongings. Be sure to load couches vertically to save even more space!
Distribute the Weight Place heavier items along the outside and try to evenly distribute the weight. This thoughtful arrangement helps controlling and driving your rental van much easier. It will also help you move items more easily, since you won't be lifting all of your heaviest belongings back-to-back.
Break-it-Down and Pack-it-Up Tables and other furniture that are easily disassembled should be taken apart to save space. Bookshelves, desks and other furniture with doors or storage space can be filled with smaller items or boxes. Be sure that items are secure and that you don't make the item too heavy to lift when you take advantage of those hidden spaces.
Book Your Van Hire Today and Get Midweek Deals
At National Truck & Van Rental, our Special Offers are designed to make your midweek move more affordable, fast and easy with your ideal van hire. With a variety of moving vans for hire and a range of deals, we can get you moving with a vehicle that is the right size and price for you.
To find out more about the versatile Midi Mover or our midweek special offers on van rental you can always call our friendly rental team or fill out the enquiry form and one of our customer care representatives will get back to you.