House Moving Tips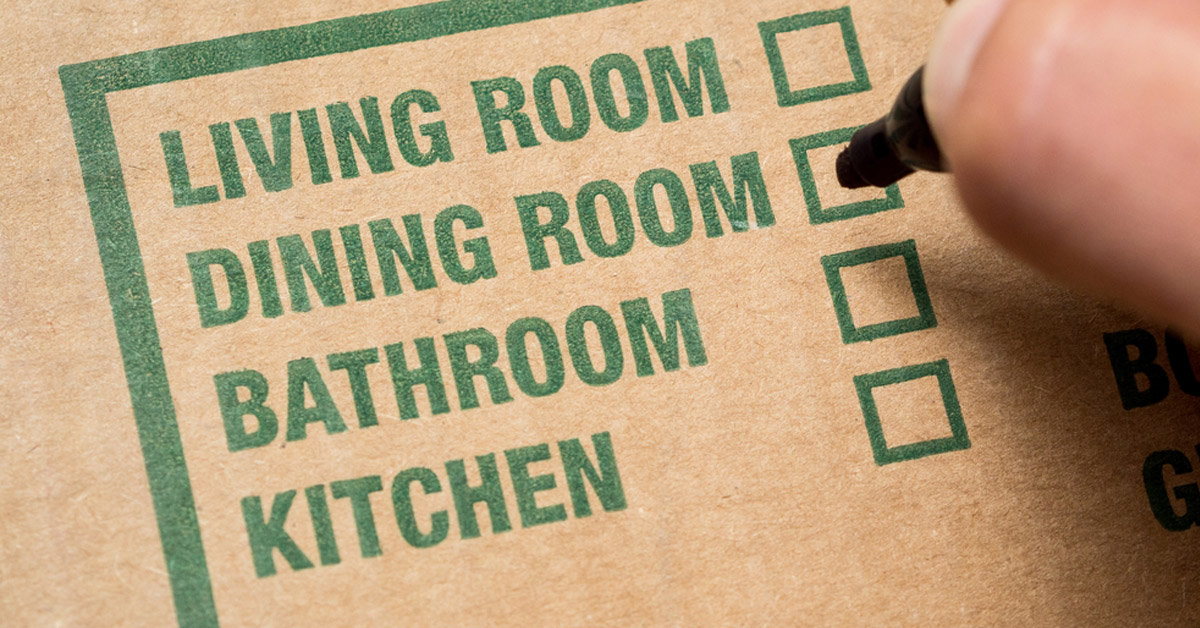 12 Practical House Moving Tips
Moving house or apartment can be a difficult, stressful time. There are many things to organise, together with the physical upheaval of moving somewhere new in a van hire. Being well organised and planning in advance can make the experience less stressful. To ensure your affairs are in order, there are a number of agencies and services you need to notify in advance of moving. The following is a broad overview of some of these services and agencies.
The following information covers some of the most important things you need to remember when you are moving house, but bear in mind it is not an exhaustive list. Ensure you've considered the following well before your moving day and before you rent a van:
1. Re-directing post and change of address
An Post offers a re-direction service, which will ensure that all your post is forwarded to your new address. You will need to fill out a form giving your old address and your new address and pay the appropriate fee (see 'Rates', and 'How to Apply' below). The post office will then re-direct all your post to your new address from an agreed date. This service is available for periods of three, six and 12 months.
Even if you use this service, don't forget to notify other people or companies who write to you regularly of your new address. After your agreed re-direction period is up, your mail will continue to go to your old address unless you have changed your contact details with all the relevant people or companies. It is possible to engage a company to change your address details with a number of relevant service providers and companies.
2. Transferring utilities - gas, electricity etc
Utility accounts in your old home (such as electricity, gas and waste collection) will need to be either closed or transferred into the name of the new owners. If you are moving from rented accommodation, your landlord may request that you transfer these services into their name to avoid having to pay reconnection fees. Make sure you take final meter readings for gas and electricity services just before you leave. Contact your local authority to let them know you are leaving and make sure you have paid all the waste charges that are owed on the property.
If you are moving into a home that has been previously occupied, ask the previous owners to transfer the utility accounts into your name. Take meter readings for gas and electricity as soon as you take possession of the premises. If utilities need to be connected, contact your electricity service provider (ESB Customer Supply or other) or Bord Gáis in good time to ensure that everything is working by the time you take possession of the premises. Both ESB Customer Supply and Bord Gáis have dedicated relocation sections online, giving you all the information you will need for a smooth transition. Waste charges will be applied from the day you move in, so contact your local authority to let them know when you want this to start. Make sure there are no outstanding waste charges on your new home as you may be liable for them.
3. Telephone
Telephone accounts can be transferred between old and new addresses like electricity and gas accounts. This will save you paying a reconnection fee and means that you'll have a working phone as soon as you move in. Likewise, if someone is moving into your old home immediately, you can transfer the account into their name. All the major telephone companies provide online relocation information and they will be able to answer any questions you may have about changing or setting up a new account. You may be able to keep your existing telephone number, if you are moving to a new home within your existing exchange. If you also have an internet connection, contact your service provider so you can organise your account in your new home. If you have a broadband internet connection, check that it will be available at your new address. If not, you will have to contact your broadband supplier and cancel your contract.
4.Television licence
In Ireland, if you have a television you must hold a Television Licence. If you are moving house, you will need to transfer the address on your TV licence. Bring your existing licence to your nearest post office, together with evidence of your new address (a household utility bill or a bank statement will do). Staff in your post office will then amend the details on your record and your licence will be updated and re-issued to you. This service is free.
5. Cable TV
If you subscribe to cable or digital television services, you will need to contact your service provider to either cancel your account or arrange for a service in your new home. You may be able to transfer your account from your previous address, depending on where you are moving. If your new home needs to be connected, you will have to pay a connection fee. This fee varies depending on your service provider. For more information, you should check their website or contact them directly.
6. Electoral register
The Electoral Register is held by your local authority. A new register is compiled each year and you have until 25 November each year to have your name included or to make any changes (such as a change of address) to your details. If you miss this deadline, you can apply to have your name included in the Supplement to the Electoral Register. To do so, you will need to complete a Change of Address form and return it to your local authority. There is no fee for this service.
7. Driving licence, car insurance and vehicle registration details
You must contact your insurance company or broker and let them know your new address so that your insurance policy can be updated. If you are a member of a break-down service, don't forget to change your address with them also. Remember to fill in the change of address section on your vehicle registration certificate and return it to the Department of the Environment. You will find the address on the certificate. They will update your details and send you a new registration certificate. There is no charge for this service.
You are not obliged to change the address on your driving licence, but it is advisable to do so. Contact your Motor Tax Office for more information. There is no charge for this service.
8. House, health and life insurance
You will need to contact your insurance company to discuss your house insurance as coverage varies from one company to the next. You should also ask if the contents of your house will be covered during the move. Many insurance companies will insure your house contents in transit as long as they will be packed and moved by a professional moving firm. If not, most moving firms provide moving insurance.
Your health insurance company will also require your new address details so information on your policy and renewal can be forwarded to you directly.
9. Children's schools
If your children will continue to attend their current school, you just need to make sure that the school has your new address and contact number. If you have enrolled your children in a new school, make sure your child's school records have been transferred there before they start. Don't forget to let your children's current school know when they will be leaving.
Financial institutions
If you are moving to a new area, you may want to move your bank account to a local branch. There is no charge for this service. If you are staying with the same bank branch, make sure they have your new address. You will also need to contact your building society, credit union, credit card company, pension provider, etc.
10. Revenue Commissioners
You will also need to notify your change of address to the Revenue Commissioners. Make sure you contact the correct tax district; you can get the contact information from any of your tax documents. Always quote your PPS number in correspondence or on the phone.
11. Employers
Get in touch with the Human Resources (HR) and the payroll departments where you work and give them your new contact details.
12. Social insurance and social security payments
If you receive any social welfare payments, such as child benefit or unemployment benefit you will need to contact your local social welfare office to let them know your new address. Failure to do so may result in disruptions to your payments. They will require proof of your new address, such as a utility bill or bank statement.
13. Health professionals
You will need to notify your change of address to your doctor, dentist, optician and any other health professionals that you deal with. If you are moving to a new area, you can contact your Local Health Office for details of health professionals in your area. Make sure your health records are transferred to your new professionals.
To find out more please call our friendly rental team or fill out the enquiry form and one of our customer care representatives will get back to you.