Rent a Refrigerated Van Hire for Your Business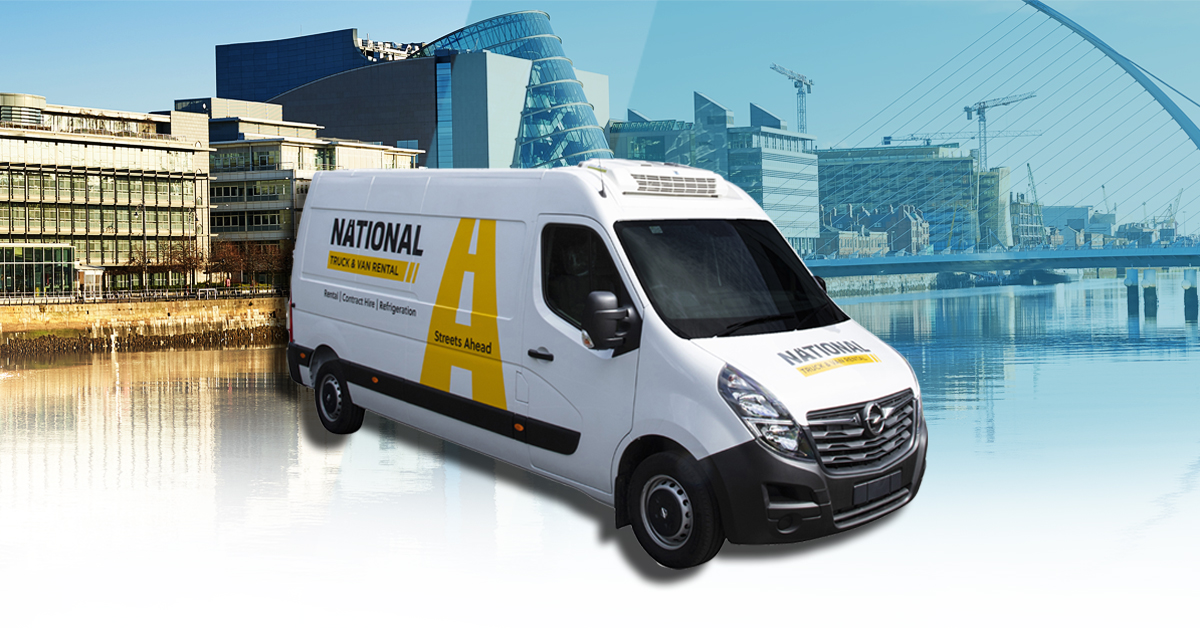 Do you run a Catering Business? Rent a Van with a Refrigerated Option and help safeguard the quality of your produce and meet Food Safety regulations.
Rent a Van Hire for Your Catering Business, Refrigerated Options from National Truck and Van Rental
If you run or manage a Catering Business as a full time concern, a part-time position or hobby, you'll know only too well that the success of your business is wholly reliant on the goods reaching your customers in perfect condition and without breaching any Food Safety regulations. Fitted with a Thermo King refrigeration unit and an electric standby, a refrigerated van lets you travel further with produce that demands chilling and/or freezing. It can alleviate concerns about spoilage and help ensure the food you serve to your guests is safe, fresh and tastes the way you intended.
All our vans and trucks have a refrigerated option and are available to hire on a daily, weekly or long term basis.
The benefits of Renting a Van Hire or Truck with a Refrigeration Option
Catering companies and Food Producing companies that operate in transporting and delivering fresh food to an end destination need to consider the advantages of a chilled unit; you may find that a refrigerated van is not really a choice, but a necessity!
Refrigerated vans can:
Decrease Your Risk:
A refrigerated van hire reduces the risk of food spoilage, possible €€ losses, tarnished reputation and reduced liabilities - potentially reducing your company's overall insurance and its associated premium.
Low Investment:
Van rental fees are reasonable to rent or hire, in addition cover maintenance, repair, DOE and other road testing outgoings may be covered. Saving on overhead costs could mean higher profit margins with each job you take on.
More Professionalism:
Arriving at an event with a refrigerated van clearly exhibits the level of professionalism and care you show for your product and service. Customers like to see their suppliers and service providers taking the initiative to be mindful of quality coNTVRol and safety.
Maximising Your Reach:
If you already own a refrigerated van, but are increasingly unable to guarantee timely and safe transport to multiple jobs and /or locations, then boost your operations and rent a van to meet this busier demand. National Truck and Van Rental can advise you on the most suitable truck or van to meet your needs.
Hire a Van Rental with Refrigeration Option from National Truck and Van Rental Today
We offer a variety of refrigeration options for caterers and food distributors. Our van sizes range from medium to super movers, all featuring Thermo King refrigeration units and electric standby. Food and produce will remain safe at suitable temperatures, even as low as minus 20 degrees.
To find out more about our trucks and vans with refrigeration options, please call our friendly rental team or fill out the enquiry form and one of our customer care representatives will get back to you.
Not to your tastes? Find out how we can cater for your home move.